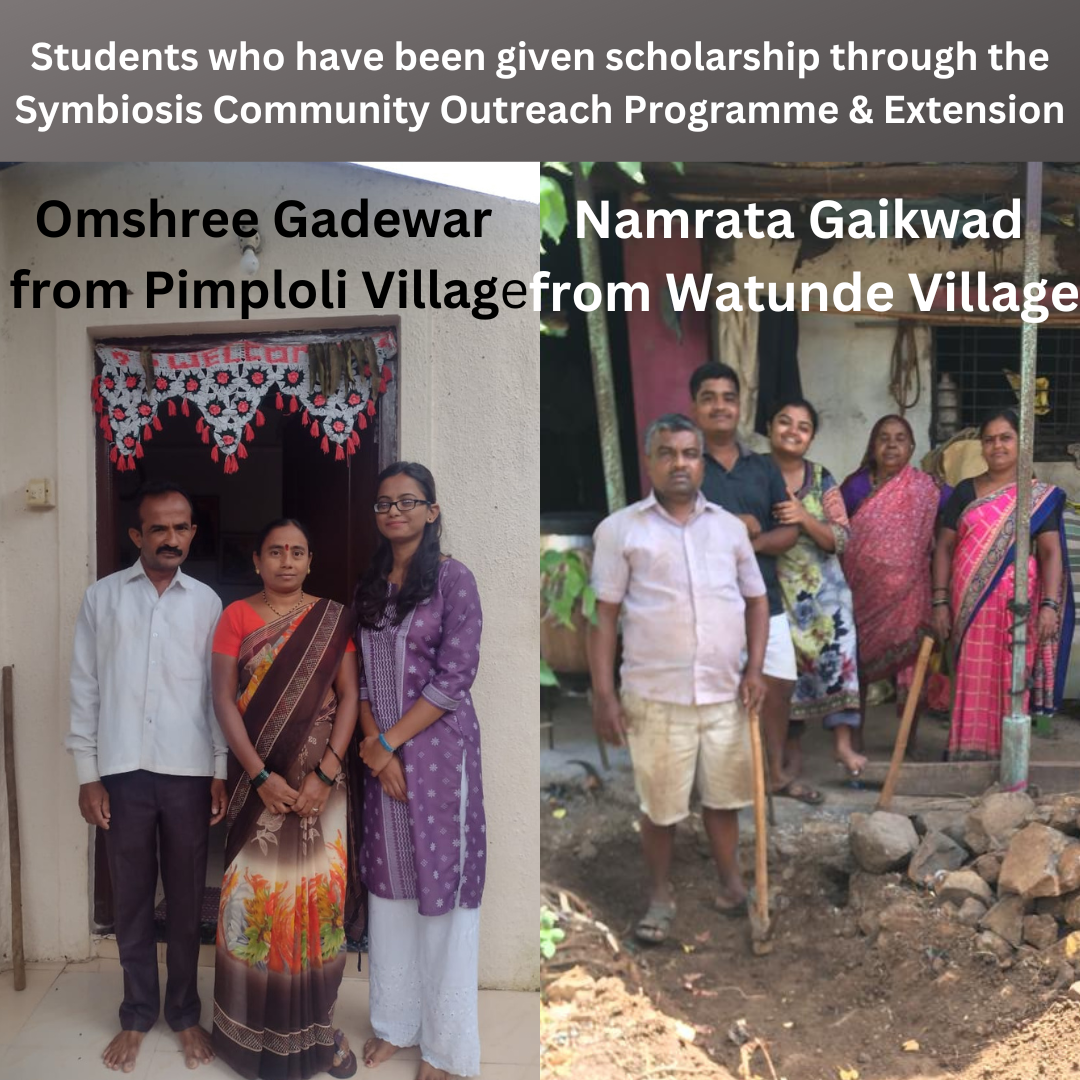 I feel blessed to have had access to good education, unlike many girls in the country.
Recently, the Finance Minister of India, Smt. Nirmala Sitharaman delivered a lecture at Symbiosis where she mentioned the dismal state of education for many girl children in the various States of India. She talked about innovations done in some States such as Gujarat where the authorities brought camels and elephants on the first day of school, and the girls who had enrolled would ride atop them, inspiring the other parents to send their daughters to school too. India has taken cognizance of the importance of education for girls, but only a boost from the government is not enough. Educational institutions, too, should step in to contribute to these efforts.
Numerous studies conducted worldwide have pointed to various factors that have led to girls dropping out of formal education at different stages. The most common reasons that can be seen from the studies for students to drop out of higher education are the high cost of higher education, the distance of schools from their homes, household responsibilities, and early marriage. Responding to this challenge of girl child education Symbiosis International University institutes scholarship for girl students from neighbouring villages. Although SIU has been keen on empowering girls, we have not restricted ourselves. Therefore, each year deserving students from economically challenged backgrounds from several institutions, such as Symbiosis Institute of Business Management and Symbiosis Law School among others, are given a scholarship. Through these scholarships, SIU aims to promote education and empowerment of students, thus creating a more inclusive, equitable, and just society.
The scholarship provides an opportunity for several girl students in a year to pursue higher education in selected programmes at SIU. The selected programmes are B.Sc (Nursing), B.Sc (Medical Technology), and Bachelor in Computer Applications (BCA). The girl student does not have to incur any expenditure during the course of studies. This intervention is unique in the Indian education milieu since the scholarship covers the costs related to education that the parents need to incur.
The scholarship scheme commenced in the year AY 2016. To date quite a few students have graduated from the programme, and many who graduated have been gainfully employed in various hospitals as medical technologists. One of the two girl students, who graduated in 2019 from B.Sc (Medical Technology) programmes, was recruited by Symbiosis University Hospital and Research Centre (SUHRC) as a laboratory technician. The other student is currently employed in a private hospital. Omshree Gadewar from Pimploli village completed her B.Sc (Nursing) from SCON and worked with Jupiter Hospital. After which, she wanted to study further and is now pursuing her Masters at the Symbiosis Centre of Nursing.
Words such as "I was not financially able to afford my daughter's higher education expenses. It was only because of the scholarship that I could educate my daughter," from -Jyothi Dnyaneshwar Shinde mother of Sayali Shinde a scholarship recipient, become our motivation at Symbiosis.
I hope that what we initiated at Symbiosis gains even more momentum and more individuals, corporate houses, and institutions join hands with us or take up the mission individually. Let us all progress towards providing education to deserving students across the country.