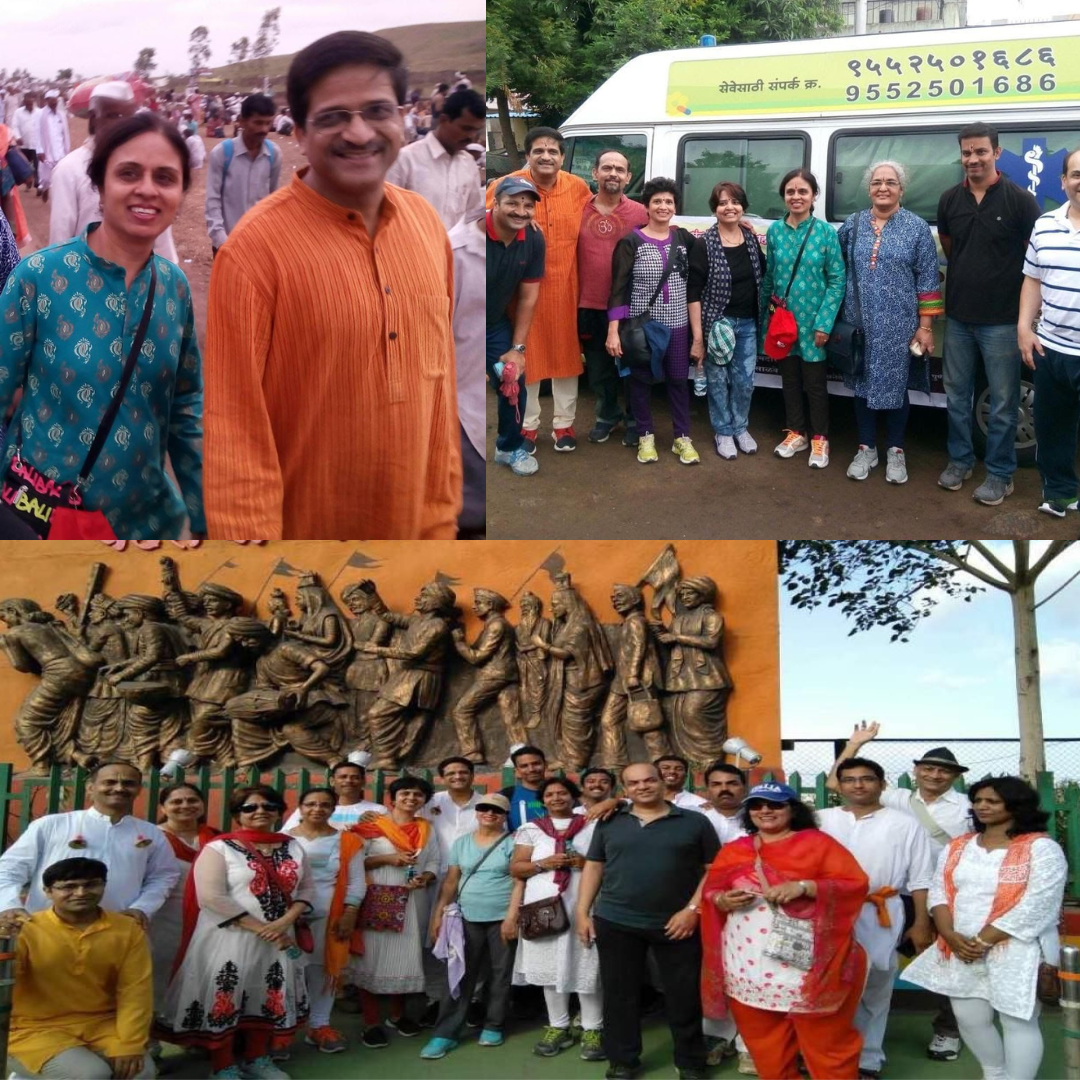 "A tree without roots is just a piece of wood," said the world-renowned Chef Marco Pierre White.
In India we are blessed that we are steeped in tradition and one such tradition is the 'Wari.' This 800-year-old tradition is a distinctive part of the Maharashtrian culture and is the ritualistic essence of the Wakari Panth (a sampradaya within the Bhakti tradition). The event is said to be one of the world's largest and oldest movement where people gather on one day each year and walk a distance of around 250 km.
Every year, lakhs of devotees (Warkaris) across Maharashtra take a pilgrimage on foot to the Vithoba temple in Pandharpur on the onset of monsoon. The procession (Wari) has evolved over the years, as have the associated legends and its unique systems of organization and management. For many years I have had the pleasure of walking as a Warkari with my husband Dr. Rajiv and other Directors from Symbiosis for the past 22 years. I cannot emphasize enough on the how the Wari is a perfect example of excellent logistics management. Thousands of people walk without any law and order problem, without any serious medical problems though they walk for 21 days. This is the power of Bhakti and spirituality that keeps them going. During my walk in the Wari when I speak to so many people who walk with me. I ask them why and for what reason do they walk? The only answer is Bhakti for their Mauli…Pandurang!
Whether rain or sunshine, nothing deters them! This an important lesson for management students. Learning about what motivates and inspires the human mind is the key to success and when this is manifested through management lessons learnt in the classroom, the ability to apply theory to practice is raised by quantum.
The Wari is an example of dedication, commitment, and eventually the hard work (walking 250 kms from Pune to Pandharpur is not easy) that keeps the Warkaris going. The tremendous satisfaction on their faces when they reach Pandharpur which is their goal, gives them the sense of achievement.
While Symbiosis has been providing medical assistance to the Waris for over two decades and have treated thousands of people, this year our team treated over 10000 people within the first two days. Even our students at SIHS and EMS and Nursing have contributed to the cause.
For the past two years I have missed out on being a part of this exuberant spiritual environment. This year I look forward to being a part of the Wari and I look forward to walking about 10 kms on 30th June. I am sure the positive energy exuded by the Warkaris will rejuvenate me!