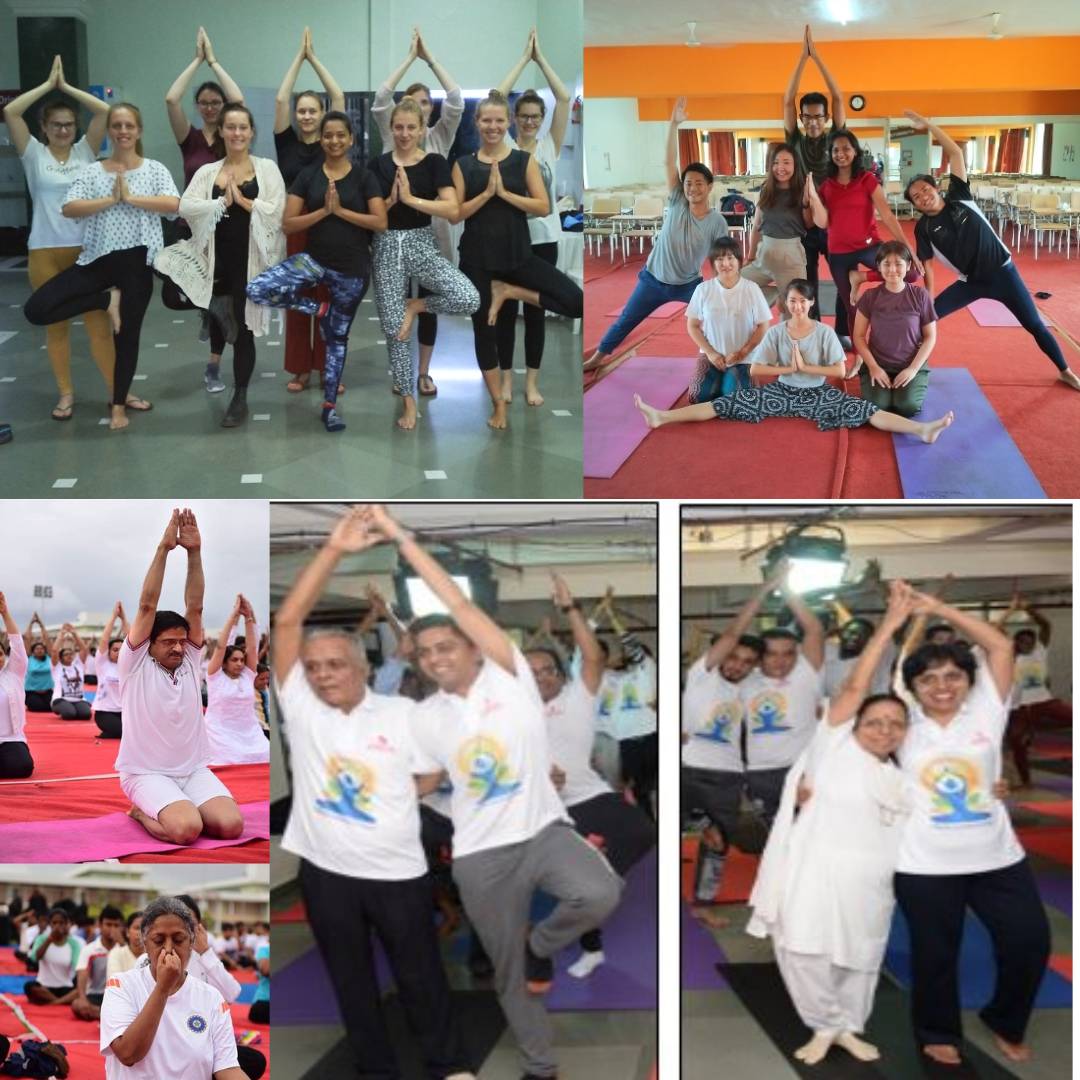 Even after a hectic day that I might have spent attending to tasks outside the university campus, as soon as I enter the campus I feel rejuvenated. I attribute this to the fact that the campus belongs to the students who are ever full of energy. India, itself is a young country where the majority of our populace belongs to the youth. It is therefore, our duty to keep our youth healthy.
Realizing our responsibility towards keeping our youth healthy, Symbiosis International University took up the task of becoming a Health Promoting University and is currently focused on the four verticals of: Symbiosis Centre of Health Care (SCHC), Symbiosis Centre for Emotional Well-Being (SCEW), Symbiosis University Hospital & Research Centre (SUHRC) and Healthy Food and Nutrition. Across all our campuses, we endeavour to bring sustainable and meaningful change in each of these areas. Alongside these, Symbiosis Centre for Yoga (SCY), Pune is a constituent of Symbiosis International (Deemed University). SCY, Pune was established in 2015 to focus on promoting the practice of yoga for inner peace and well-being, promote yoga tourism and offer training programs in yoga for students, staff, corporate sectors, and society. Yoga is being recognized the world over as one of the most impacting practices for holistic health and wellbeing, both physical and mental. The Vasudhaiva Kutumbakam meditation center offers in a serene setting for all to be one with the basic elements of life.
As health is of prime importance at Symbiosis International (Deemed University), we offer healthcare services for all our students, teaching and non-teaching staff through the Symbiosis Centre of Health Care (SCHC), Symbiosis Centre for Emotional Wellbeing (SCEW) and the Symbiosis University Hospital and Research Centre (SUHRC).
When I joined Symbiosis professionally in 1997, Symbiosis Centre of Health Care (SCHC) was my first project and it was established as an "In-house Health Care Unit" of Symbiosis to provide promotive, preventive and curative health care services. Subsequently, the Symbiosis Centre for Emotional Well-Being (SCEW) was established which aims at creating a compassionate and thriving community by cultivating emotional resilience and wellness amongst students, staff and faculty members and 'destigmatizing mental illness.' Symbiosis University Hospital & Research Centre (SUHRC) provides top quality clinical services in all specialties.
Through a number of workshops and other initiatives, the university offers an excellent platform for nutrition education to improve nutritional status to ensure healthy living for young adults. Even through the Symbiosis School of Culinary Arts, we emphasize upon the need for inculcating the habit of healthy and nutritious food.
Symbiosis International (Deemed University) encourages all its community members to be active and physically fit. In fact, the Department of Sports, Recreation & Wellness (DSRW) places emphasis on promoting Physical Literacy among all stakeholders at SIU and strives towards developing smart, healthy and active campuses by providing access to sporting facilities and physical activity programs to encourage participation in sports, recreation and leisure activities for its community members.
Not just limiting ourselves to the stakeholders, SIU has launched Symbiosis Community Outreach Programme and Extension (SCOPE) with the objective of positively impacting the community around the University. SCOPE undertakes different initiatives in and around its campuses in the health and non-health sector leveraging strengths of various constituents and utilizing student power through Service Learning.
The International day of yoga is celebrated every year on all the campuses pan India with a different theme each year.   In a lead-up, to the IDY a month-long session is conducted for all so as to familiarize them with the Yoga protocol prescribed by Ayush. As every year this year too, a 108 days Yoga challenge has been announced and we have active participation from more than 1500 members.
If we make Yoga a part of our routine, we can emerge to be a young country with the healthiest youth. It is also a matter of pride for us as Indians that we have the opportunity to use our age-old practice to bring the world together- Vasudhaiva Ktumbakam, indeed!