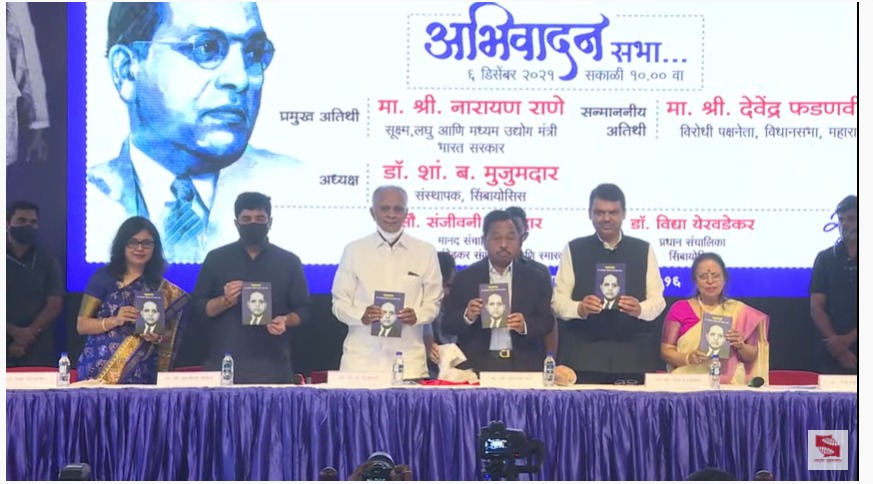 Rarely does the world see a man who does not only talks about changes and reforms but also practices them in the earnest. Dr B R Ambedkar was one such man who stood true to his convictions. He served as chairman of the drafting committee of the Constitution of India, and Minister of Law and Justice in the first cabinet of Jawaharlal Nehru from 1947 to 1951.
The reason that draws me to his teachings is that Symbiosis' motto Vasudhaiva Kutumbakam- The World is One Family is aligned with Dr Ambedkar's beliefs on inclusivity. He was a man of great intellect Dr Ambedkar was an Indian jurist, economist, and social reformer who fought economic and social discrimination against the untouchables. Much against the caste system he even renounced Hinduism and inspired the Dalit Buddhist movement.
However, among all his feats I would like to draw upon the fact that he was a prolific student. He earned doctorates in economics from both Columbia University and the London School of Economics and even gained a reputation as a scholar for his research in law, economics and political science. In his early career, he was an economist, professor, and lawyer. He inspired not hundreds but thousands of students or rather the youth at large to be thinkers and doers. He is known as the man who had the greatest contribution in framing the constitution of the country; the constitution that enables us to live in a democratic republic. Having framed the constitution he made us aware of the responsibility that we bear towards our nation and he inspired the youth of the nation to be the change bearers of the society.
The two aspects that create emancipation in the society education and youth were closest to his heart. Dr Ambedkar has been a teacher in the truest sense. As an educational institution we too at Symbiosis, endeavour to imbue the youth with morals and ideals that will fare them through the journey of life but with a strong sense of duty towards their country.
To carry his thoughts forward Symbiosis has established Dr Babasaheb Ambedkar Memorial and museum which houses Dr Ambedkar's personal belongings, the bed on which he breathed his last, his letters to
Important people whom he met, his writings on various subjects and several other things that depict his personality are housed here. His followers and scholars from all across India and even foreign countries visit this great monument. Students from across the globe also get inspired through Dr Ambedkar's life and thoughts. What I am most happy about is that my mother Mrs Mujumdar has devoted her life to taking care of this museum. She has also written several books on Dr Ambedkar which continue to inspire the youth.