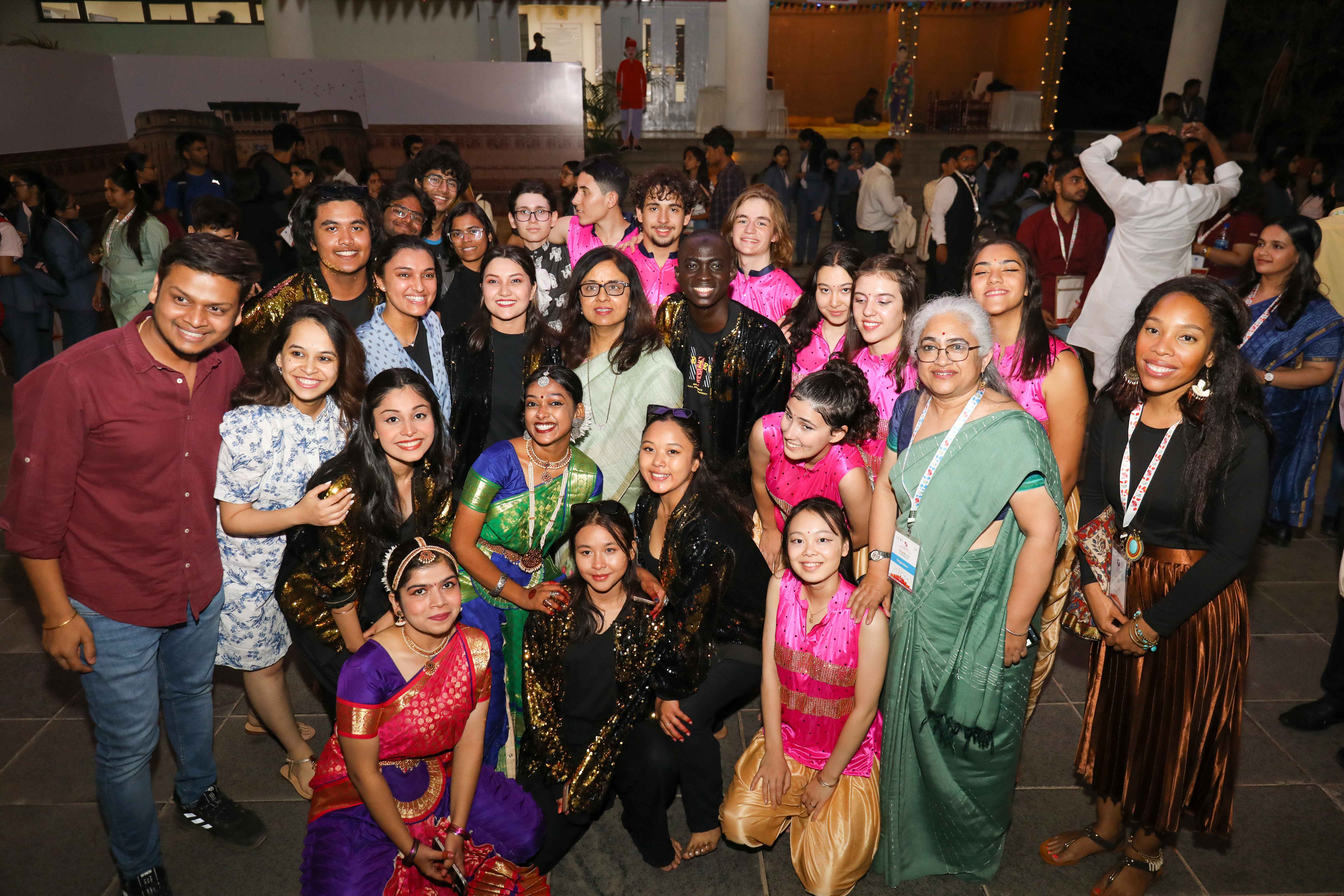 We are living in the age of globalization. Therefore, the most poignant questions that arise are What leads to globalization? How can we achieve it? And even more importantly, how can we expose the next generation to it once we have achieved it?
I had my first taste of the benefits of international exposure when I witnessed the establishment of Symbiosis during my childhood, and we had international students living in our house. Later, when I moved to Muscat with my husband and two young children to work as a doctor, I gained further exposure with the Ministry of Health, Oman. With a lot of trepidation in our hearts, we set foot in the country, but within a few months, we lost all our fears, developed a respect for the people of Oman, and gained new learning. The professional work environment, the empathetic neighbours and colleagues, and a cosmopolitan culture broadened our perspective. Therefore, when I came back to India and became an educationist, I knew in my heart that I wanted the future generations of my country to gain similar experiences. Symbiosis University has a dedicated Symbiosis Centre for International Education (SCIE) that caters to international collaboration between Symbiosis Institutions and other international universities and colleges.
I travelled to a foreign country to work and be a part of their culture and encouraged my children to do the same. When my daughter Amruta was a Symbiosis Law School Pune student, she attended an exchange program at the University of Leibniz, Hanover, Germany. She stayed there for a few months without the support of her family for the first time, and having stepped out of her comfort zone, she found new vistas to grow! She mingled with students from different cultures and ethnicity, stayed with a German family, cooked Indian meals for fellow students and her professors, and imbibed sensitivity for others. Upon returning to India, she worked with international students and International Collaboration at SCIE. She realized the importance of international exposure for students. She wanted more Indian students to gain such experiences, and for the last seven years, she has been actively facilitating the cause. When my son went to meet my daughter in Germany, he was aghast to see how my daughter had accommodated and settled into the culture she had been exposed to!
When my son Amay went to study at the London School of Economics, we witnessed an entirely new pedagogy. While I would fret that it was past 10 am and he hadn't gone to class, he would tell me that the emphasis is more on learning and not teaching, and therefore, teachers did not teach in class, but students had to deliver presentations in class. He would tell me about the different pedagogy styles that were followed there. A system that was not bound by time but explored learning through exploration and research.
Children can avail of international exposure through several opportunities, such as exchange programs, summer school programs, and short courses. Even organizations such as Rotary International are facilitators of international collaborations. When students interact with students from other countries, they may find that others face similar problems. They may find that the problem they consider huge is not of such importance. Students gain the confidence to face unforeseen circumstances and meet people from different cities, making them culturally sensitive.
If we want our children to become global citizens, then it is essential that we allow them and even encourage them to step outside their comfort zone so that they can understand the world better.