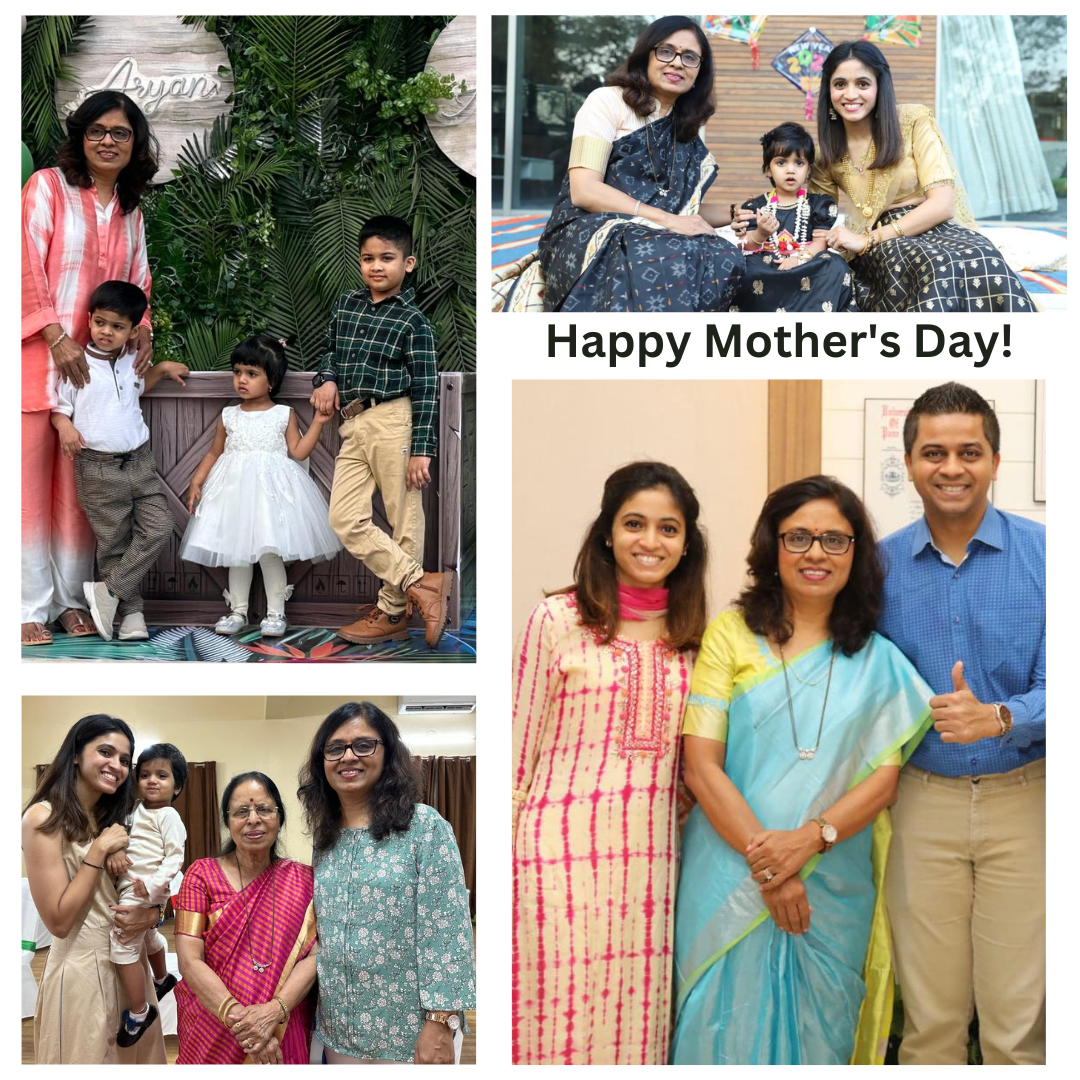 Among the various roles a woman plays in her lifetime, perhaps the one that is most challenging and impacts her the most is that of a mother. It's one of the most beautiful roles that a woman plays. I have realized this through my journey and as I have grown up watching my mother. She, too, handled so many roles. She taught me and my sister Swati the virtues of life that cannot be found in the classroom, anywhere. When I grew up my mother was busier than my father as she was pursuing her PhD in Zoology, yet she carried out her role as a mother so well!
The discipline that one imbibes when one sees their mother waking up every morning and attending to household chores along with her professional tasks so that everything runs on schedule cannot be taught in any other manner. The routine, the hard work and the sense of achievement that one has when their mother praises them are inexplicable because mothers are also the strongest critics.
I also saw my mother juggling the roles of a wife and daughter-in-law smoothly. My grandmother, a conventional Brahmin, had stringent rules for the kitchen. However, my mother would abide by these rules out of sheer regard and respect for her, which taught us the importance of respect for elders in the family, and I, too, have passed on the same to my children.
I chose to study medicine, and after that, I practised it for a few years before dedicating my life to being an educationist like my father. I remember my early years as a mother, when I was pursuing my MD Obstetrics and Gynaecology in B J Medical college Pune, my son Amay was born. It was tough to pursue studies and manage my child…but I did it. When I started my private practice, my daughter Amruta was born. The initial struggle of medical practice and raising up two small children was challenging but I could manage it and feel happy that I could do it well. Later when we went to Oman when my children were young, and I was a practising doctor, like several working mothers, I, too, would feel guilty when I had to leave my children to attend work and have to leave them home with the maid to attend hospital duties. However, in hindsight, I realise that those times made me more resilient and helped me know that it is perfectly okay to dedicate oneself to one's profession as long as you carry out your role as a mother with responsibility. My children, too, grew up believing that a woman's career is as important as a man's. When I was in India, I received ample support from my parents, and I try to give the same to my daughter as she pursues her professional journey. No one should feel guilty about pursuing what they want, but yes, as a mother, one has to strike a delicate balance between one's personal and professional life. Make it quality time, no matter how long you spend with your children. Let your child feel wanted, listened to, and, most importantly spend time with them when they need you.
A mother is not just a facilitator but can reprimand you when you are doing something wrong. She has the wisdom to keep your conscience alive and guides you. Sometimes we may not agree with what our mothers say, yet their love overpowers all arguments, and we listen to them. It is often said that a mother's love is the purest in the world because it is unconditional, and I agree to this 100%. Being a grandmother is the best phase of life, as a grandmother enjoys motherhood all over again but with less responsibilities!!
I wish all the mothers a very Happy Mother's Day and urge them to continue to pursue their dreams and believe in their ability to nurture life. A mother is the nucleus of a family and it's in her hands to shape the destiny of her family!