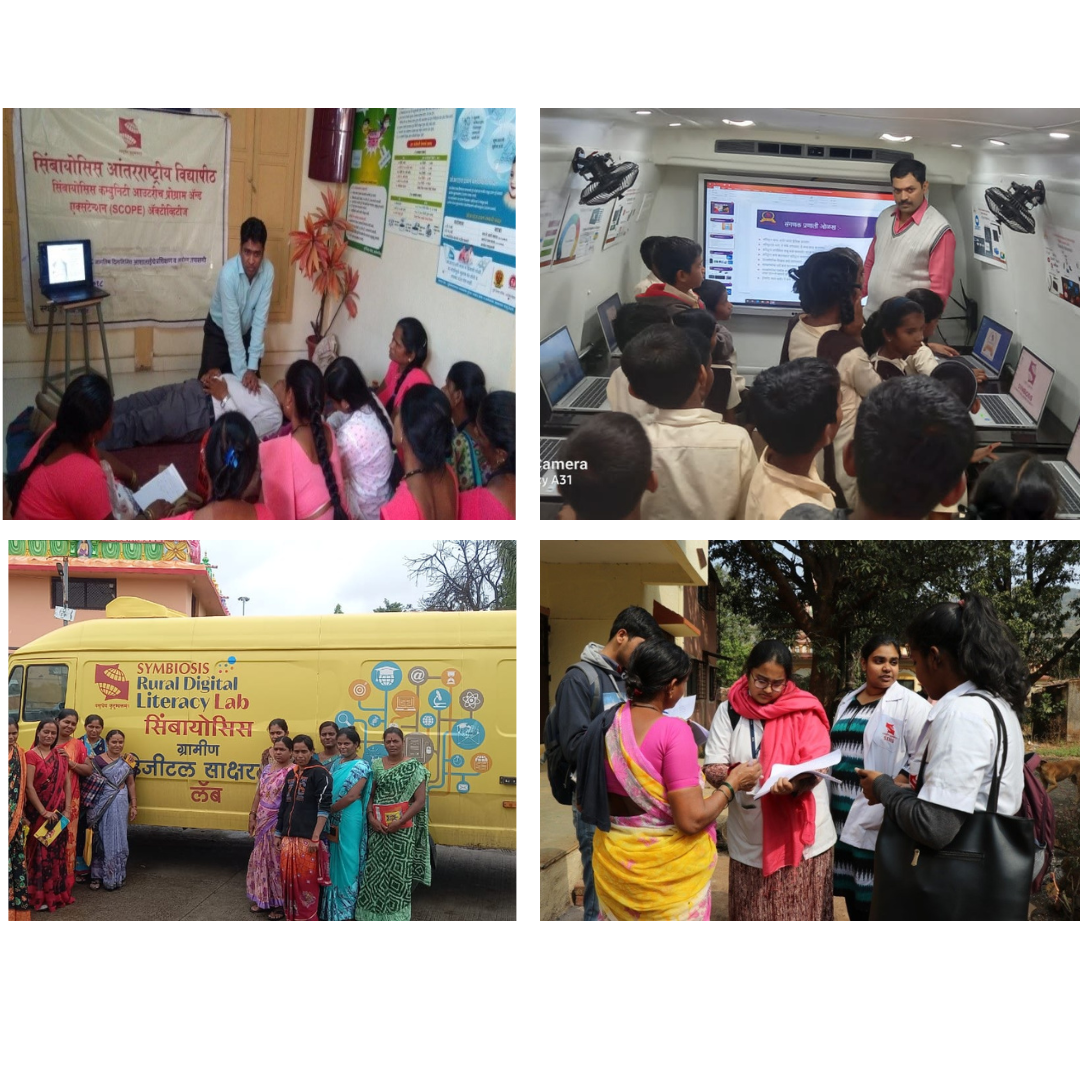 I was fortunate to have had the privilege of growing up in a household where humaneness was not only taught but practised in all forms. Later when I joined the B. J. medical college, Pune, I got several opportunities to serve the poor patients at the Sassoon hospital. Therefore, my thoughts and beliefs align with the Red Cross, and today, incidentally, is World Red Cross Day!
The Day is observed globally on 8th May, which is Henry Dunant's birth anniversary. He won the Nobel Peace Prize and established the Red Cross Committee International in Geneva, Switzerland, in 1863. The International Red Cross and Red Crescent Movement is a humanitarian movement founded to protect human life and health, ensure respect for all human beings, and prevent and alleviate human suffering. It believes in the power of kindness. The power of kindness is unfathomable. It can change the whole world or at least the mindset of people.
Symbiosis itself started as an act of kindness when the Founder of Symbiosis, Dr S. B. Mujumdar, saw international students suffering without anyone to care for them. Later when he saw the film on Anandi Gopal, the sufferings that Anandi Gopal Joshi went through and her struggle to become the first woman physician in India, he established the Symbiosis Medical College for Women. Simultaneously, the Symbiosis University Hospital and Research Centre were also established.
The 900-bed hospital provides free medical care to the people living in the surrounding villages and from different parts of Maharashtra. Symbiosis has adopted 22 neighbouring villages where mobile medical vans go out on stipulated days, and it is nice to see the people from these villages reposing their faith in the doctors as they queue up in large numbers, awaiting the services. Even mobile digital vans that Symbiosis provides to facilitate digital literacy have become very popular. Students from the University participate in all these activities as 'Service Learning' is included as 4 credits in the academic curriculum for every undergraduate student.
By interacting with the citizens of these rural areas, the young students gain the virtues of empathy and kindness, which cannot be taught in classrooms. It is so heartening to see some of them even learn Marathi to understand the problems of villagers and assure them that they will find solutions to their problems.
As a part of Service Learning activity, it's not only health care that is taken care of but students are involved in teaching at Zilla Parishad Schools, dealing with waste management issues, looking for alternative sources of energy for the villagers and providing free legal aid through the legal aid clinics.
Fortunately, many of the Symbiosis campuses are in rural or underdeveloped areas and this gives all our students opportunity to participate in service learning through the SCOPE Dept (Symbiosis Community Outreach Program and Extension) of the University.
Whether it is Henry Dunant or my father, Dr. S. B. Mujumdar, the Founder of Symbiosis, or several such people who are involved in such acts of kindness, it is because of such people that there is still hope that such people have changed the world and that every citizen of this world is taken care of for his needs. If we all imbibe the virtue of kindness as part of our personality, we can all become change makers!
Universities are not just to train students for employment, they can change characters and personalities of young students to make them sensitive to the needs of others!