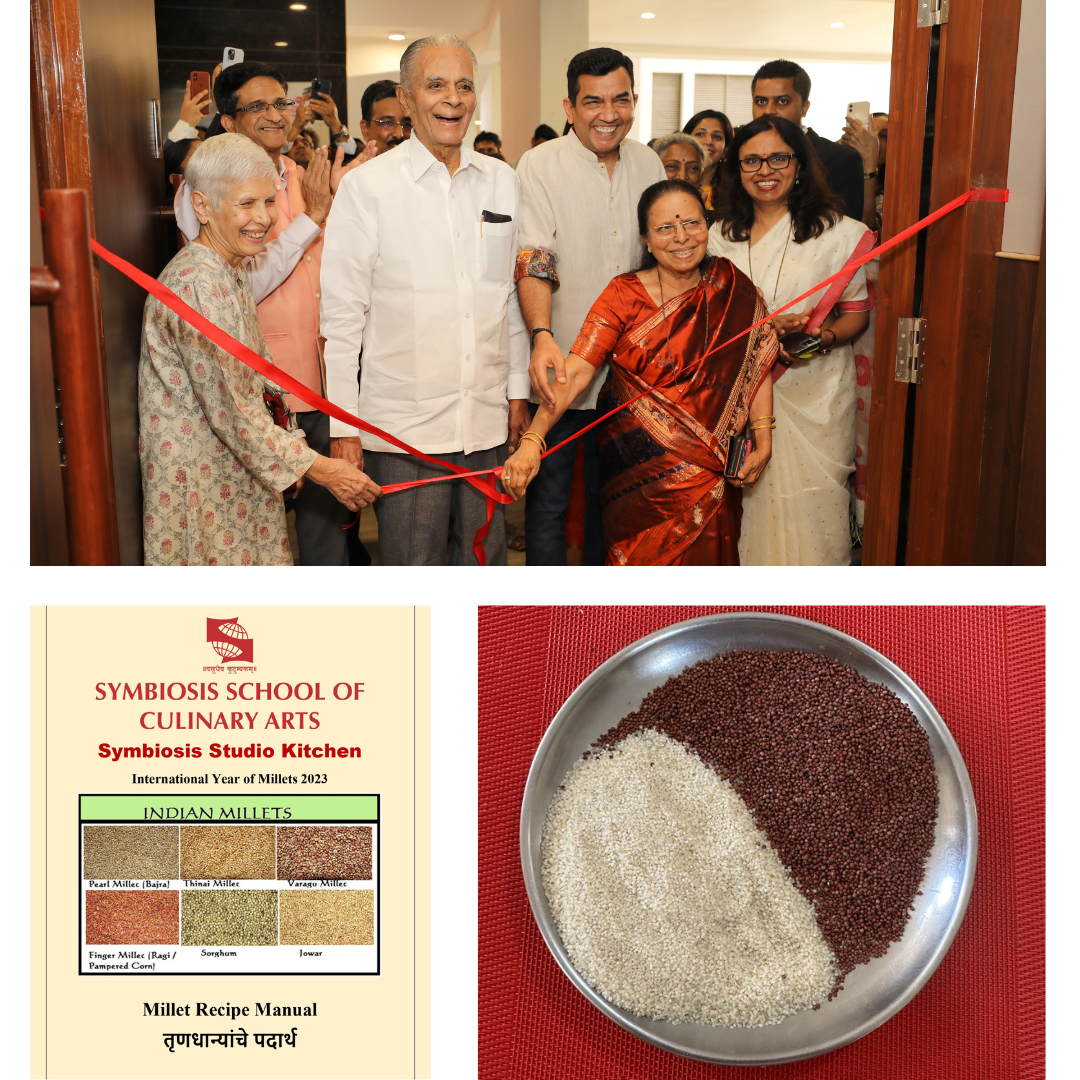 All of you who read my blogs on every Monday would probably know by now that I am committed to promoting healthy lifestyles. This could be attributed to the fact that I am a medical doctor and an academic. Therefore, I always like to educate people on various aspects of health. Symbiosis is a Health Promoting University and we promote healthy lifestyles amongst young students so that they continue this even after they pass out from our university. Being a woman, I also try out recipes that keep me and my family healthy. A cereal that is being talked about most frequently nowadays as a healthy eating option is the millet.
This year is the 'International Year of the Millets.' As a part of our culture and food habits, we as Indians have been eating millets in our daily diet. Probably we have become conscious only now, when the world has started talking about Millets as a health food. In Maharashtra, Jowar and Bajra Bhakris are what we consume daily. Like-wise our food that we eat when we 'fast' also contains millets like Rajgira and Varai! Nachani is a millet that is given to lactating mothers, young kids as well as old people. It has great nutritional values.
I still remember as a small child when we used to go to my father's village during vacations, and my grandmother used to use millets as a form of currency when she used to give a handful of millets against buying some fruits like Jamun, mangoes etc. for us! Millets, therefore are being given utmost prominence by the Govt. of India. In fact, the highest civilian award, Padma Shri was awarded to Dr. Khadar Valli Dudekula, who is an agricultural scientist famous as the Millet Man of India and is known for having revived five types of disappearing millets. As per a recent paper published by the Indian Institute of Millets Research, Hyderabad – Millets are nutri-cereals which are highly nutritious and are known to have high nutrient content which includes proteins, essential fatty acids, dietary fibre, B-Vitamins, minerals such as calcium, iron, zinc, potassium and magnesium. They help in rendering health benefits like reduction in blood sugar level, blood pressure regulation, thyroid, cardiovascular and celiac diseases.
The importance of Millets was promoted during the inauguration of the Symbiosis Studio kitchen, a new State of the Art studio kitchen created as a teaching learning Centre at the Symbiosis School of Culinary Arts. On the 6th of April 2023, the Symbiosis Studio Kitchen was inaugurated by Master Chef Sanjiv Kapoor, Mrs Mujumdar and Dr. Mujumdar. And true to its name, the Studio Kitchen proved to be the perfect place for showcasing the works of some of the best chefs in India, including none other than Master Chef Sanjeev Kapoor, who is also a distinguished professor at the Symbiosis School of Culinary Arts. Four chefs from different regions of India prepared meals with one commonality – 'Millets.' Kodo and Buckwheat flour chicken momos from Sikkim, the farmer's meal using jowar, masoor daal from Maharashtra, a sweet dish 'Ragi Mani' using Ragi millet from Karnataka and finally Blue Peas Rissotto using 'Varai' millet by Master Chef Sanjeev Kapoor. In his signature style, Sanjiv gave an international flavour to the millet recipes! Such is the versatility of the millet!
The inauguration ceremony of the Symbiosis Studio kitchen therefore turned into an exceptional festival as we celebrated the international year of the millet. Dr. S. B. Mujumdar rightly said that India has been practicing and professing the use of millets for a very long time now, and he is happy that the world has also started appreciating the virtues of this cereal. He said that two things connect the Indian civilization: ' Bhajan,' which is music or sangeet in temples and the other is 'Bhojan', the diversity of Indian food. He said he is happy that Symbiosis has addressed the cause of Bhojan.
I hope that many more of us join in the Government's initiative to make millet popular and make this healthy and nutritious cereal a part of our daily meals.
It's nice that a poor man's meal in India has now caught the attention of the world!