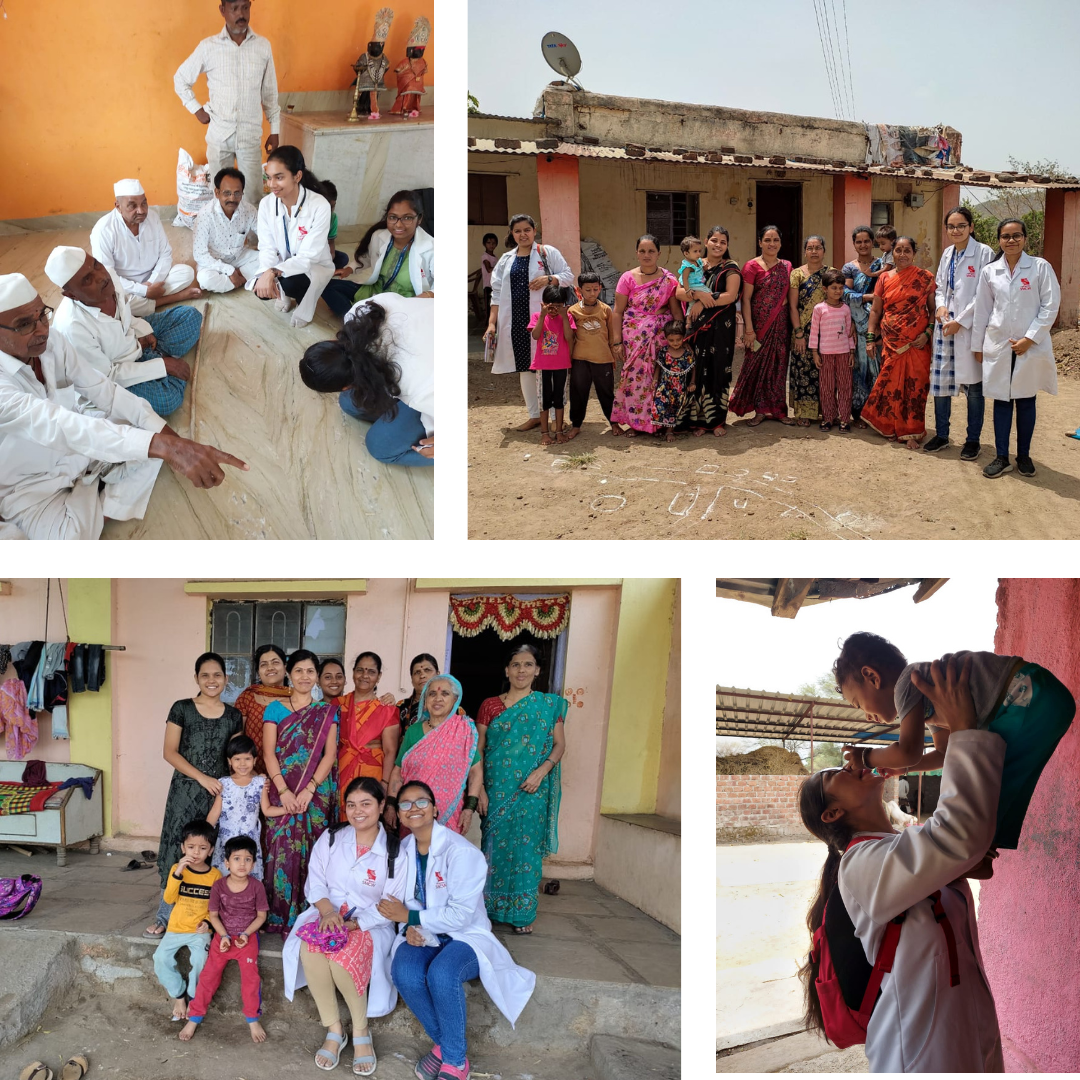 You might have heard "Once a teacher, always a teacher." Well, I would say the same for doctors too- "Once a doctor, always a doctor." Even though it was many years ago, I cannot forget the late nights that I put into the preparation during my 12 th Std (as fortunately there was no medical entrance exam), then the years at B J Medical College Pune. Having gained my MBBS Degree I pursued specialization in Obstetrics and Gynaecology. Subsequently, I practiced medicine in India as well as abroad and then came back in 1997 to help my father in the running of Symbiosis, a new journey in education. The years that I have spent as a medico and then a practising doctor will remain close to my heart. Therefore, I regularly keep myself updated about the happenings in the field of medicine and it was during one such search that I chanced upon the works of a Non-Government Organization- Lift for Upliftment. I was simply blown away by the phenomenal and path breaking work being done by this organization.
To give you a background 'Lift for Upliftment' is an NGO run by the students of Government Medical Colleges from all over the state of Maharashtra. It was started in December 2015. Since then this organization has been the pioneer of free coaching for NEET (Medical entrance examination) for the underprivileged and needy students. It was started with the motive to make Medical education inclusive.
India is a large country and of course every one is aware of the even larger population that we have. But sadly, there aren't enough doctors to attend to the medical need of the populace. The government is undoubtedly doing its bit by providing medical colleges for imparting medical education and also building hospitals, but at the same time we also need the work force. We need doctors who not only have medical knowledge but also empathy to care for their patients. This is another emotion that stood Lift for Upliftment out to me.
In 2017, LFU started ULGULAAN, a project in association with the Tribal Welfare Department, Government of Maharashtra. Out of 34 tribal students from the Melghat region that LFU trained during the 1st batch of this project, 18 students secured seats in various Medical & Paramedical courses. For the first time in the history of tribal education has there been such a great number of student enrollment into medical sciences, from a single tribe. Since April 2022, the organization has started their own residential campus at Osmanabad/ Dharashiv whereby, LFU provides free residential and educational facilities to tribal students, free of cost.
Many of the students here have witnessed rather harsh circumstances first hand. Bear attacks are common in Melghat region of Maharashtra. But the bigger challenge is that it takes two hours to reach the victims to the nearest hospital. Sapna Jawarkar from Makhala village of Melghat had lived with these animal attacks, and decided early on to take up medical education so that she could help the victims. Her dream came true when she bagged a seat in Dr Punjabrao Deshmukh Medical College in Amravati in the first round of admissions held last week. In the words of Shivkumar Ramlal Sawalkar from the Melghat region of Amravati District "Forget about becoming a doctor, I come from a place where people don't even know what education is. There's no water or electricity. Malnutrition and child marriage are rampant." He then went on to become an MBBS student at Vilasrao Deshmukh Government Medical College, Latur, thanks to LFU!
What brilliant and commendable work is being done by this organization. At Symbiosis we started the Symbiosis Medical College for Women. Inspired by the first woman physician of India, Anandi Gopal Joshi, the Founder of Symbiosis Dr. S. B. Mujumdar initiated the establishment of the Symbiosis Medical College for Women ( SMCW) . While top ranking five girls are given 100% scholarship each year, the students also go to the nearby villages that surround the college and treat the patients free of cost. There are several such examples of individual contributions also like my friend Dr Milind Telang's daughter Janhavi Telang who joined as a resident in Surgery and decided to fund one poor girl for medical education through her residency stipend.
When we hear of such stories of youngsters involved in the upliftment of the poor and needy, we have hope that our country is on the right path of not just technological and economic advances but also on the path of empathy and compassion for others!