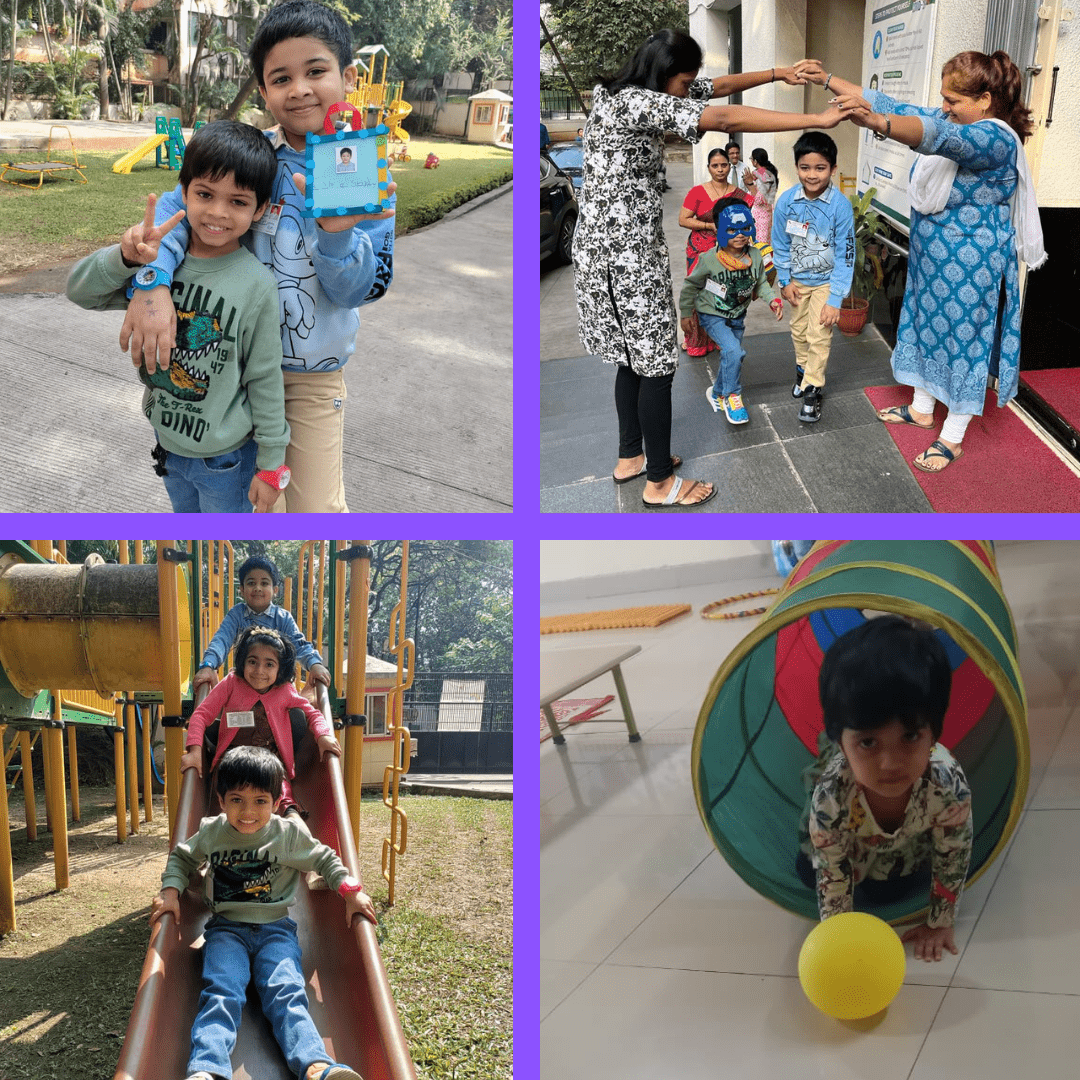 At the onset, let me wish a very Happy Children's Day to all the children out there. You bring so much joy and happiness into our lives. Your smiles, laughter, and cheer are more precious to us than anything else. As a grandmother, I feel so proud of my grandchildren. I feel prouder of their most minor achievements than my even larger ones.
As my grandchildren set off for the Children's Day celebration at Symbi Stars, Symbiosis' kindergarten, I remember my days in school when we looked forward to this day. We felt celebrated on Children's Day. On some days, picnics were scheduled, and on others, the teachers would act for us and put up a show. Throughout the day, we would have fun and no studies. The same is done for the students of various Symbiosis schools.
Such as, at the Mini Kindergarten at Symbi Stars, the day will begin with an exciting story of the children's favourite character, "little mouse" consisting of some surprising plots. Further, to make children feel special, Mini KG teachers will make a crown cut out, which children can decorate the way they wish to and wear as a Prince/princess, which will be a 'take away' activity for the children. Finally, the Junior and Senior KG children will make their photo frames with their class teachers' guidance and then take them home. An exceptional meal of 'aloo tikki' has been planned for the children as part of the celebration.
Let alone the children, even the teachers of Symbi Stars, are excited to prepare a skit of 'A clever mouse' and will be staging it in the auditorium for the children. Other schools, such as the Symbiosis Prabhat Road School and Symbiosis International School, have scheduled Garbha, Gondhal, Tamil traditional dance, Punjabi Bhangra, Hip hop, Tug of war, and also movies. While at the Symbiosis School at Nashik, fun-filled activities, games, and dances have been planned, and cultural events have been scheduled at Symbiosis School, Harari.
Overall, the atmosphere in all the schools will be all about fun and a break from academics, even if only for a day. This is also an excellent opportunity for students and teachers to strengthen their bond. At home, too, parents should celebrate the presence of their children in their lives and treat them to fun-filled activities.
I once again wish all the very best to the children and their parents, and may every day be a celebration in their life.