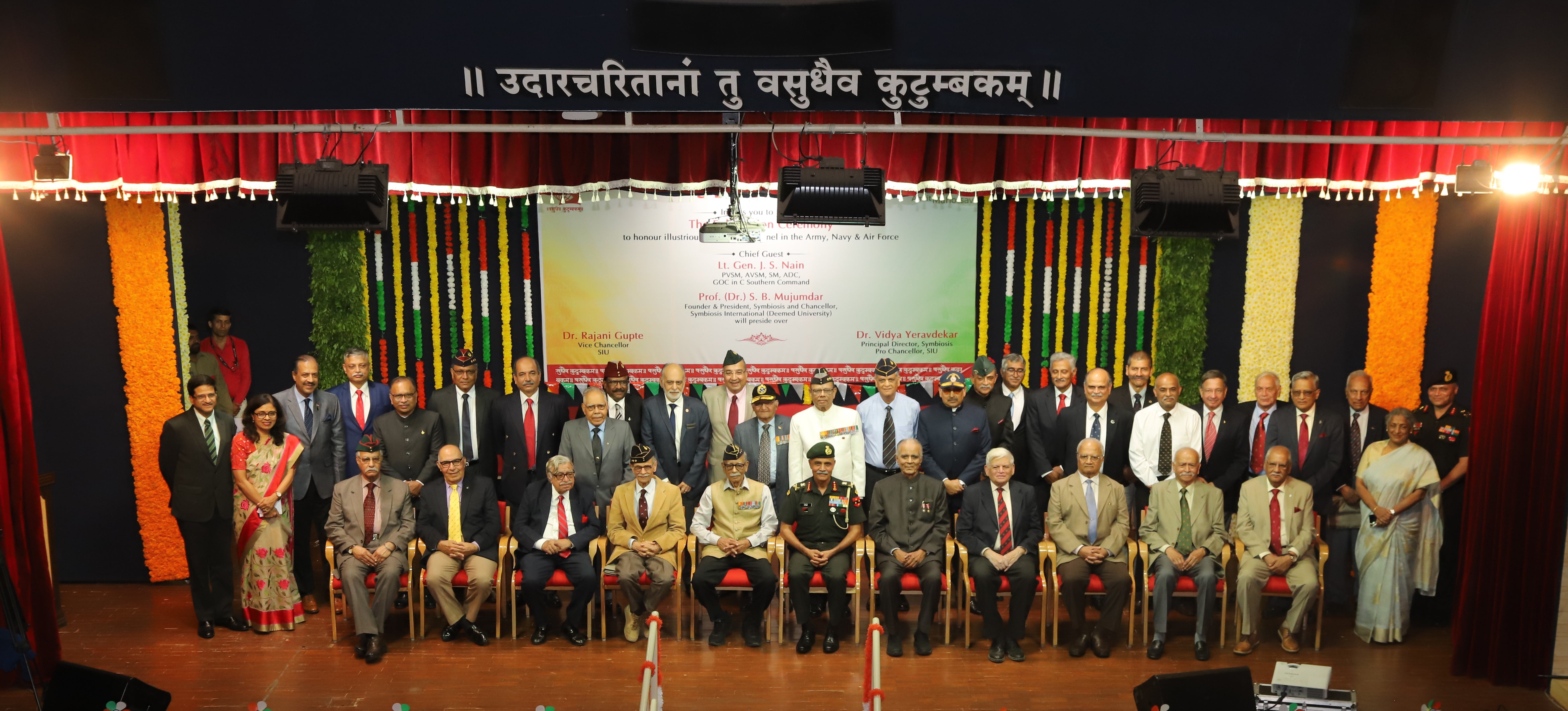 Just a few days ago, India celebrated its 76th Independence Day! A proud day for all Indians. It is also a reminder to all of us that these glorious 75 years of independence have only been made possible due to the sacrifices of our soldiers who guard our borders and allow us to sleep peacefully within our homes at night.
To honour our defence forces, the Founder of Symbiosis, Prof. Dr. S. B. Mujumdar initiated the Symbiosis Institute of Management Studies in 1993. It is a premier Management Institute that ranks among the top B Schools in India. SIMS is a constituent of the prestigious Symbiosis International (Deemed University), the only MBA institute of its kind in India, and a shining example of PPP (Public Private Partnership) between Symbiosis and the Government of India – Ministry of Defence since 2002. Its flagship full-time 2-year MBA course is primarily for Defence Personnel and their Dependents, with a few seats for civilian candidates. Among the various courses that SIMS regularly conduct there is also an "Independent Directors Course" for senior officers of Defence Services on behalf of Directorate General of Resettlement, Ministry of Defence.
Symbiosis believes in the discipline practiced by defence personnel. It would not be wrong to say that this discipline becomes a part of their personality even after they quit the services. Therefore, who would be better suited to bring in discipline into the Symbiosis campuses located in the various cities of India, than ex-defence personnel. Our Campus Administrators are none other than defence personnel who are ever motivated and vigilant to address the students' issues.
To commemorate 30 years of SIMS, Symbiosis has taken the initiative of Felicitating 30 Distinguished Defence Personnel who have remained associated with Symbiosis in its journey. The Chief Guest for the occasion Lt. Gen. J. S. Nain, PVSM, AVSM, SM, ADC, GOC in C Southern Command shall grace the occasion.
Together with our defence personnel, we have grown in the education field and helped the defence forces prosper by disseminating knowledge and skills. We hope to continue this association and keep contributing meaningfully to the lives of our defence personnel.