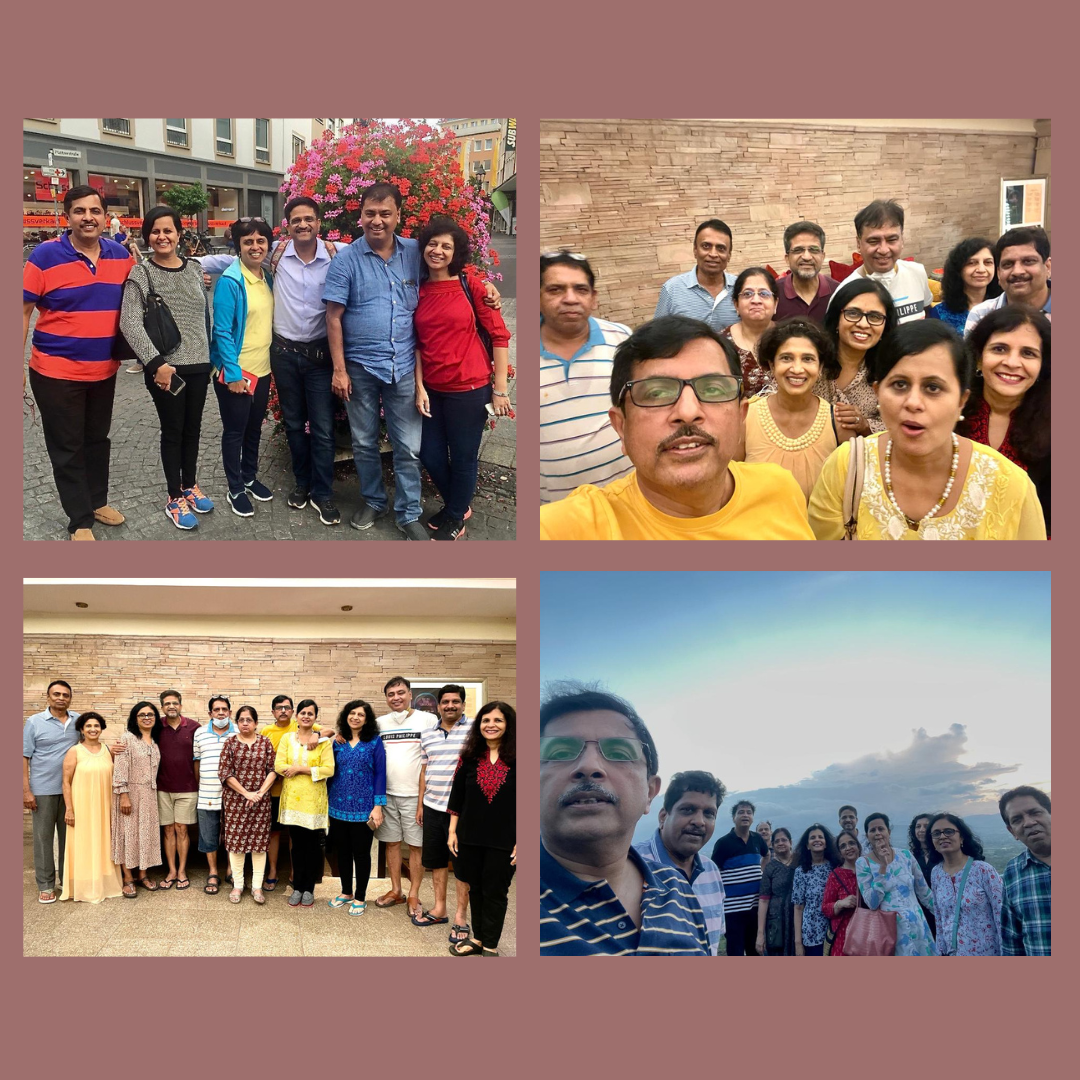 Happiness, laughter and cheer fill the air whenever I am with my friends. A long week at work, tiredness and fatigue are washed away in their warmth. Over these many years my friends have become an integral part of my life.
Now, when I see friendships budding in the Symbiosis' campus I imagine how these will unfold over the years. The best thing that I like about friends is that they have no expectations from you. The relationship is so pure and strong that it turns into bonds that last for a lifetime. In today's age with the kind of emotional stresses that young students go through, developing friends with peers around you, becomes even more important as friends being mostly of the same age can relate to your situation and their empathetic ear can help you de-stress. I do have friends that I fall back on when I am under stress and just being with them, I know that they are there for me to de-stress! There are some friends that you talk to everyday and then there are some that you may not talk to for days, and yet when you do you can start off from the last line spoken at the last conversation.
My closest group are my nine friends from BJ Medical College who have been close friends since our MBBS days and out of these, imagine four of us have been together since the 11th grade! After MBBS we got married and our spouses were also added to our close group of friends. Even though all of us are busy in our own lives, both personal and professional, we make it a point to meet at least once a month.
All of my friends are accomplished Cardiologists, Surgeons, Gynaecologists, Physicians, etc. except me who now no longer practices medicine. But we leave all our professional stresses when we meet.
Our friendship has unfolded over four decades now and yet it is as fresh as it started in 1981! Our friendship has grown so strong year after year that today even our children continue the same bond with each other and hope our grandchildren will also follow suit.
In today's stressful life one must remember that these are the relationships that will help you to not only overcome your stresses but will also help you in becoming a better human being. Friends are not just there to enjoy with you but friends are there also as mentors and teach you to do the right things. As they say a friend in need is always a friend indeed!
I am so blessed to have a large group of friends who I can enjoy with. May you all develop such long lasting relationships with your friends too.
I wish everyone a very Happy Friendship Day and hope that we continue to grow and nurture our friendships with love, care and understanding for many many years to come.