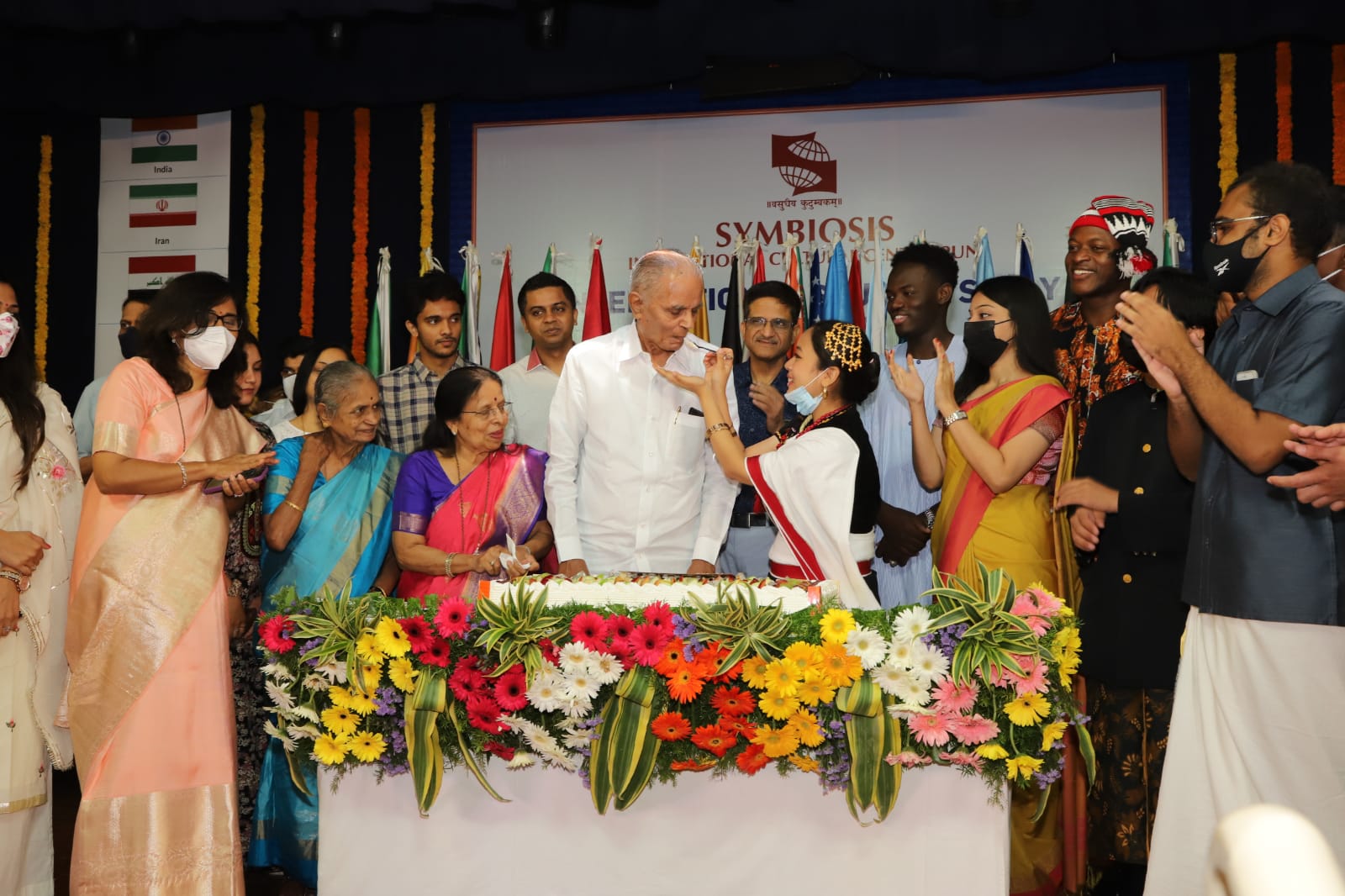 Yesterday was celebrated as International Student's Day at Symbiosis and it brought back so many memories. It brought back memories of the time when Symbiosis was established.
In the early 1970s, the city of Pune witnessed the arrival of international students from African Asian countries. These students came to Pune on their own, without any assistance with respect to their studies nor had any support in settling down in this city. It was during this time that my father Prof. Dr. S. B. Mujumdar who was a Professor of Botany at Fergusson College once saw a Mauritian girl carrying a tiffin box and paint it to a boy through the window of the boy's hostel. It was vacation time in the college and all the Indian students had gone home and only a handful of foreign students were residing in the hostel at that time. Suspecting some mischief, Prof. Dr. S. B. Mujumdar looked into the matter even more closely and what he saw shocked him! He saw that a young boy who was suffering from Jaundice, writhing in pain and alone in the hostel. The Mauritian girl who was his sister had brought him some home cooked meal.
This moved Prof. Dr. S. B. Mujumdar so much so that he established Symbiosis in 1971 as an institution that would cater to the needs of foreign students in Pune. Since the time of its inception, Symbiosis has grown immensely. With the establishment of the Symbiosis International Cultural Centre in 1971, more number of foreign students, especially ones who came from Afro Asian countries, could be accommodated and oriented so that they could make a smooth transition into their life in India. Thus, the motto of 'Vasudhaiva Kutumbakam,' became synonymous with Symbiosis. Later the Symbiosis Centre for International Education (SCIE) was established and it continues to offer a wide range of student support services and facilities to make Pune, a true 'home away from home,' for international students. Today, students from 85 countries study here, many of whom have become an integral part of the Symbiosis family.
Such was Prof. Dr. S. B. Mujumdar's empathy for foreign students that they would feel free to approach him and talk to him about their problems. The students at their end showered him with love and respect, so much so that they would celebrate his birthday which incidentally is on the 31st of July, with immense vigour and aplomb. Moved by this gesture, Prof. Dr. S. B. Mujumdar named this day as the International Students Day at Symbiosis.
Yesterday, too became a memorable day as International Students studying at Symbiosis International University came together to wish the Founder & Chancellor Prof. Dr. S. B. Mujumdar. Over the last two days blood donation drives were organized at the Symbiosis Hospital, Food Festivals were organized where various international cuisines were laid out and we were all once again motivated by the words and vision of our beloved Founder & Chancellor Prof. Dr. S. B. Mujumdar.