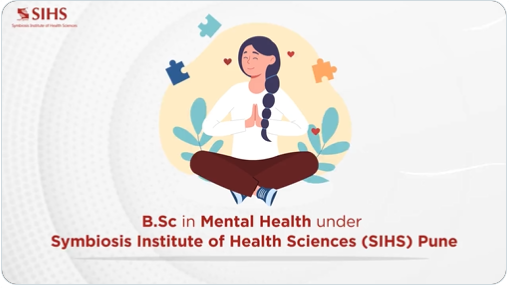 We can achieve all that we want and it is the faith and belief in our abilities that leads us to our successes and accomplishments. Every year when I witness hundreds of students from Symbiosis International University get their placement and start their career, I am reminded of my days when I also embarked upon my professional journey. I remember how charged with energy I was and this led me to overcome several challenges that came my way and it was all possible because of mental strength.
However, the recent times mostly due to the pandemic have posed some challenges that had never been witnessed before. This also brought forth the importance of mental strength as without mental strength nothing can be achieved. Thousands of people irrespective of age, gender, geographical location, religion etc. are suffering from poor or deteriorating mental health. Most people suffering from such a problem need support, guidance and hand holding. Gone are the days when there was a social stigma around mental health. With growing awareness about the importance of mental, more and more research is being conducted around it. The number of practising psychologists and psychiatrists is dismal when one compares it with the number of people who need help.
It is the need of the hour that we create a strong workforce that can deal with the growing number of people who need help. We have to look beyond the paradigm of just Psychology and Psychiatry. We need people who understand behaviour, identify signs and symptoms of mental illnesses across the developmental lifespan and also conduct a comprehensive assessment of individuals including history- taking, mental status examination and risk assessment.
Symbiosis Institute of Health Sciences has structured a course BSc in Health Sciences that is all set to cover all these aspects and it shall be starting soon in August 2022. Students from all streams can choose to pursue this course. By pursuing this course, students will be able to create comprehensive management plans for holistic mental health care. They will also be able to manage crisis within the community including suicide prevention, which incidentally is a growing cause of concern.
The growing demand for mental health professionals in all domains whether industry or academia makes it a sought-after career in the present times. With appropriate knowledge, skills and interaction with leading practitioners during the three years at the Symbiosis Institute of Health Sciences, students will be able to create a mark in this niche field.
Apart from being a wonderful career opportunity the youth who undertake this course will be helping others achieve their goals and facilitating others' careers. They will be benefiting humanity and contributing to making the world a happier place.
Registration closes on 8th August. Apply now! http://bit.ly/3wDhN7h
For enquiries, reach out coordinator_mh@sihspune.org or call on +91 8669987067