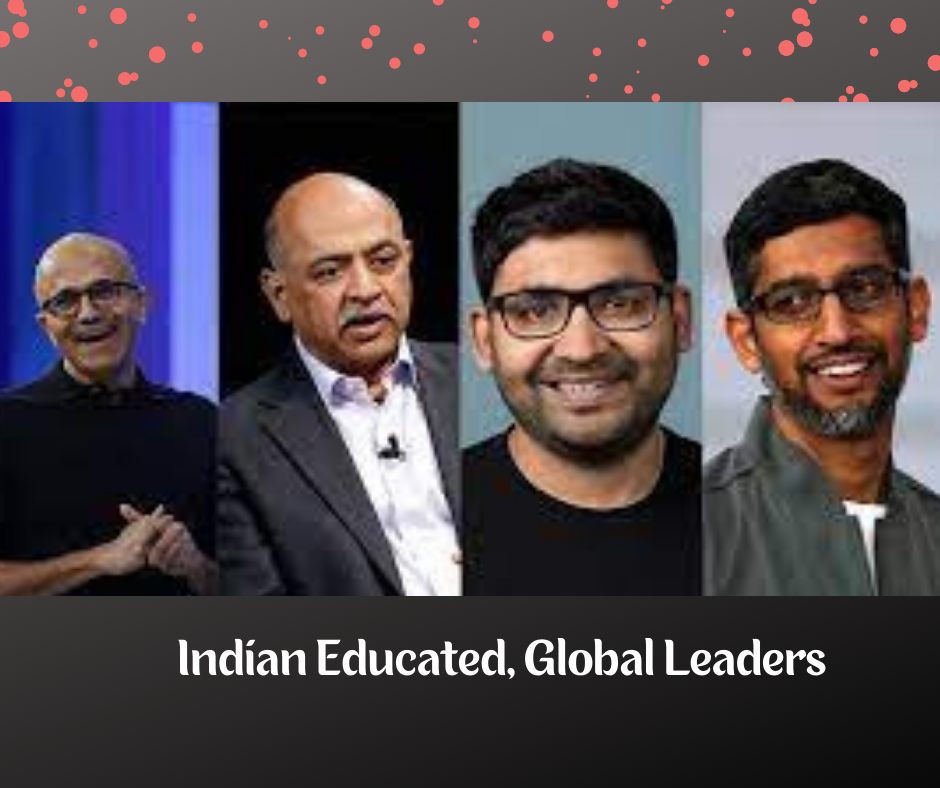 Of late, global leaders with Indian origins have drawn a lot of interest from populations across the world. The most recent addition to this list has been Parag Agarwal, the CEO of Twitter who has attracted even more attention to the Indian born CEO's list.
As an educationist, I am led to draw a parallel for their success with the Indian education system. For centuries the Indian education system was famed the world over for its Gurus who had in-depth knowledge of the subjects that they taught. They considered knowledge to be akin to sadhana and amassed it for years before calling themselves a guru. They did not practice for the sake of benefit but only to disseminate knowledge. The growth and progress of their students made them happy. The same was reciprocated by the students who revered their gurus and were ready to make sacrifices if asked for by the guru. These were the morals and values that created and upheld the Indian education system.
One might notice that Pichai Sundararajan is the chief executive officer (CEO) of Alphabet Inc. and its subsidiary Google, received his education in India. Having graduated from IIT Kharagpur in metallurgical engineering he then went on to pursue further education in the US. Similarly, Arvind Krishna the Chairman and CEO of IBM also attained a B-Tech degree in electrical engineering from the Indian Institute of Technology, Kanpur in 1985. Satyanarayana the CEO of Microsoft received a bachelor's degree in electrical engineering from the Manipal Institute of Technology in Karnataka. Another example would be Shantanu Narayen the chairman, president, and chief executive officer (CEO) of Adobe Inc. earned a bachelor's degree in electronics and communication engineering from the University College of Engineering, Osmania University in Hyderabad. The list could include more names with similar backgrounds.
What all of them have in common is not only their Indian background but their power to innovate. The Indian education system provides a firm grip of the fundamentals thus providing surety in one's thoughts and actions. The challenging curriculum makes students explore their talents and step outside the didactic. Strengthening of memory at early stages of childhood and then utilizing the skill later in life has been a major part of the pedagogy.
Failures are not accepted as teachers encourage and push the students to realize their potential. Therefore, the students also grow up to have grit and determination. Along with this working on projects in groups leads them to develop their team working abilities and brings their leadership skills into play.
With the New education policy being launched in 2020, the Indian education system will be transformed. Students will undergo multidisciplinary education which will give them a wider choice of subjects that they can learn. The new education policy also prescribes an education system with a focus on Indian knowledge systems and global citizenship. I am sure when armed with these skills and practices many more Indian names will be seen on the CEO's leader board in the future.