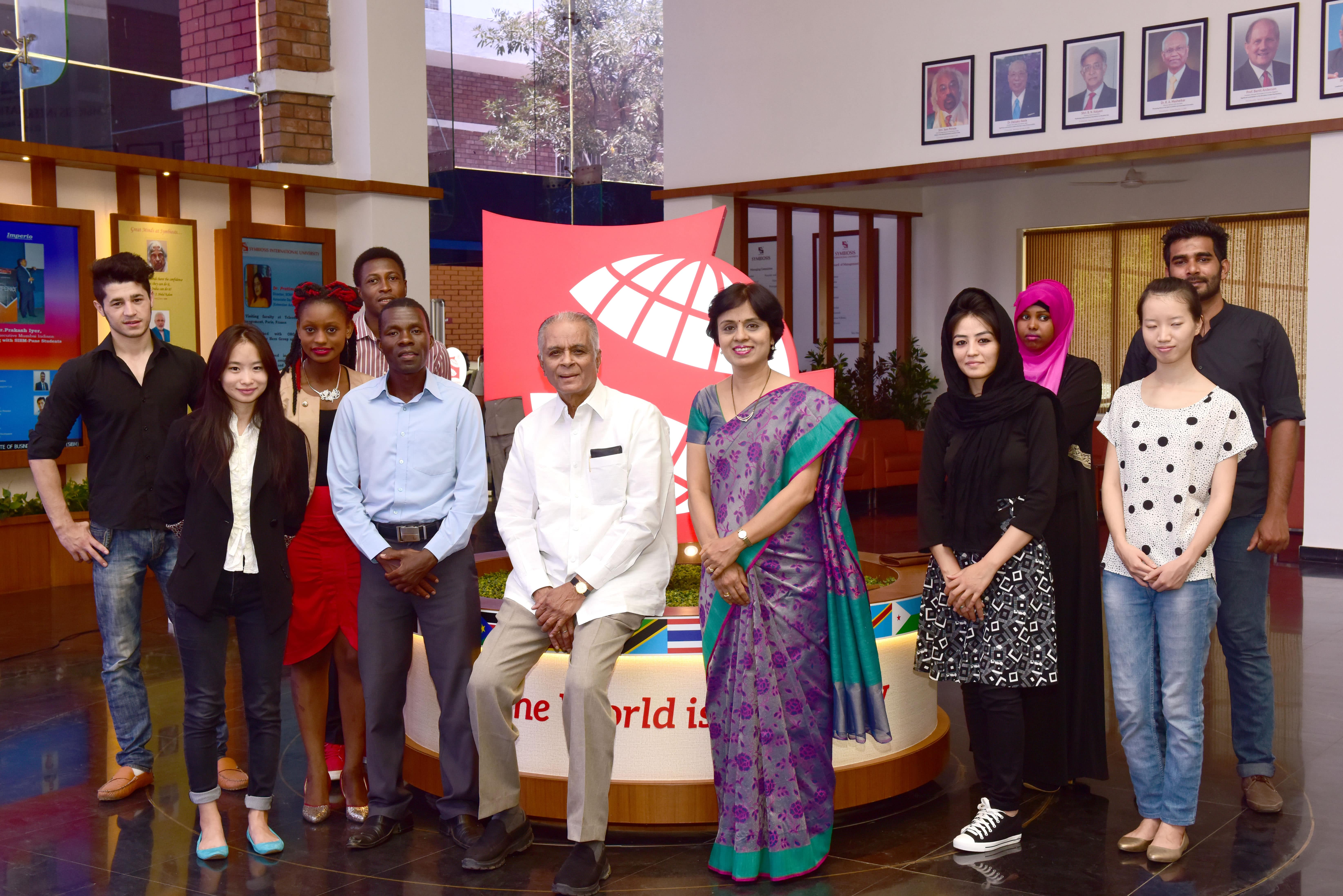 A New Year is like a blank notebook and all you need is a pen to write down all your new year resolutions. The year bygone should be washed off our minds. It's time to think afresh and start this New Year with all positivity.
Our country is celebrating its 75th year of independence; a country that has the youngest population in the world. It is a demographic dividend for our country. The young need to channelize their energies to build this country. It is important for schools and colleges to inculcate the right habits, values and the spirit of innovation in the minds of young boys and girls.
Symbiosis is celebrating its golden jubilee. Since its inception, Symbiosis has inculcated the importance of diversity and inclusion and the values of mutual respect for different cultures through its motto of  'Vasudhaiv Kuttumbakam'- the belief that the world is one family. With students from all states of India and 85 countries, the experience of multiculturalism is encouraged on the University campus.
In the present globalised world and more so with the pandemic spreading across nations, one has realised the importance of collaboration and interdependence. This very spirit of interdependence is 'Symbiosis' a botanical term meaning two different organisms living for mutual benefit. There are so many examples of Symbiosis in nature. Can we bring these examples in real lives of human beings? Education is the best medium to promote international understanding and brotherhood. Symbiosis has been striving hard since the last 50 years to promote this concept.
Students are taught to respect each other's cultures as well as show empathy towards those who are less fortunate. This is done through 'service learning' activities inculcated as a part of their academic curriculum.
Innovation is brought in by promoting the spirit of 'curiosity and inquisitiveness.' A progressive nation is a nation where minds think innovatively, there is respect for diversity and empathy is a virtue. If these qualities get inculcated in children through schools and colleges, there is no doubt that our country will be a thought leader for the world.
Let us in this New Year ensure that we inculcate these 3 qualities of innovation, diversity and empathy in our younger generation.
I am thus reminded of the shanti prayer:
ॐ सह नाववतु ।
सह नौ भुनक्तु ।
सह वीर्यं करवावहै ।
तेजस्वि नावधीतमस्तु मा विद्विषावहै ।
ॐ शान्तिः शान्तिः शान्तिः ॥
OM Sahana Vavatu: OM, may we all be protected.
Sahanau Bhunaktu: May we all be nourished.
Saha Viryam Karavavahai: May we work together with great energy.
Tejasvi Navaditamastu: May our studies be enlightening.
Ma Vidishavahai: OM, peace (within),
OM Shanti Shanti Shantihi: peace (with each other), peace (universal)
Let us start the New Year with good wishes for all and may we all work together to create an even better tomorrow.