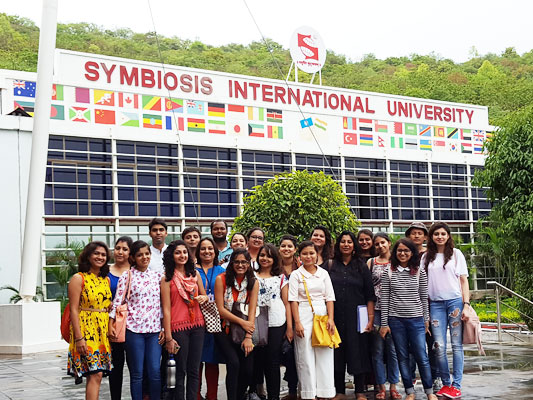 Colleges and universities have changed immensely over the last few years. The earlier concept of a quiet classroom being a good classroom has now changed. Today a classroom where questions are asked and students think out-of-the-box are good. A professor who encourages his students to ask questions is considered to be truly knowledgeable. On many occasions, I have witnessed heated debates taking place in the cafeteria and not necessarily between students, sometimes between the professors and students. Events, co-curricular and extracurricular activities all play an essential role in creating the university ecosystem.
A university has changed from being a place students go to study to become a thriving ecosystem that augurs the mental health of all stakeholders such as the students, faculty, staff, and the students' parents. The environment within the university campus helps students gain skills and forge their identities.  All stakeholders are contributors to creating this thriving, eclectic environment, and as such, their mental health becomes equally important.
Symbiosis took cognizance of this growing need to attend to the mental health of all who are part of our family. In 2018, the Symbiosis Centre for Emotional Wellbeing (SCEW) was formed. Having started with a handful of counsellors today we are a team of 12 counsellors. The team is there to support students, faculty and any others who seek their help. Through numerous workshops, SCEW has been trying to create awareness about mental health. In fact, during the pandemic, SCEW even initiated a COVID Task Force and the counsellors were dispensing counselling sessions on calls and the online mode.  They have helped many understand the importance of early identification and intervention, preventing long-term consequences. SCEW makes us aware that even small details such as verbal and non-verbal communication can make a difference to an individual's perception of the other's behaviour. This leads to the growth of empathy in individuals, thus creating a happier environment.
Much has already been said about the consequences of the pandemic on the mental health of students, parents and faculty. The troubled times induced a severe sense of uncertainty and has impacted many people adversely. People lost their jobs and loved ones. Both adults and children were deprived of social interaction. However, what we need to do now is look at the path ahead. We cannot undo the damage that has happened to mental and emotional well-being, but we can gradually lessen its long-lasting impact through awareness and education.
India at present is a country of youth, and if we want the country to prosper and progress in the coming years, we must take care of our youth. While our youth is blessed with an abundance of intellect and knowledge, we need to take care of their holistic growth.
So let us remove the stigma associated with mental health and treat it just as we would treat any other body part. Let us help the youth and each other create a more empathetic, considerate, and engaging environment.