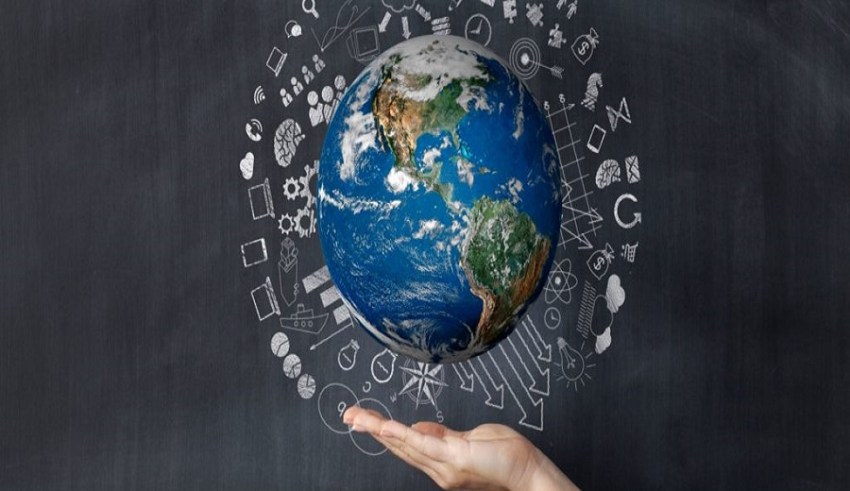 Imagine what an amazing world it would be! While many may talk about wars and territorial rights, I am sure those from the realm of education and knowledge, find borderless-ness to be an evolutionary phenomenon. As boundaries melt from national to notional, dissemination of knowledge will become easier.
During the recent pandemic, amidst the chaos that was faced by the global population an interesting evolution happened in the field of education. For the first time ever boundaries seemed not to exist. Webinars, online classes, online courses, forums all found audience and disseminators from all across the world. The location simply stopped to exist. Professors, who otherwise had to plan their schedule well in advance to reach another location, were now able to deliver multiple lectures in varied countries only because their schedule was not restricted by travel anymore. Students, colleges and professors benefitted from these exchanges. The change that has been set rolling is bound to emanate as something called as borderless education, as once we have been touched by its magic we do not want to roll back the borders.
An equal amount of borderless-ness has been brought about by the NEP 2020. Of the many changes introduced, the biggest has been the academic bank of credits system. The multidisciplinary education system that had been brought in by NEP 2020, has found new wings through the academic bank of credits system, as a student can pursue any course anywhere around the world and store his credits which he can put to use when and if he wants to pursue another course.
The highly revered scientist, Dr. Mashelkar has talked about his dream of a Borderless University   http://www.mashelkar.com/convocation-addresses/207-creating-borderless-university. It is in fact a dream for many educationists such as me to see the days when education becomes seamless through borderless-ness. Those getting it would be pleased undoubtedly, but those who will be disseminating it will be equally happy. As Dr. Mashelkar has rightly brought out in his writing that it is our rigidity that holds us back from creating this free flow of knowledge. So, let us endeavor to overcome this rigidity. Let us work towards creating a multidisciplinary, multicultural and diverse atmosphere where the flow of knowledge knows no borders and all that one would need is the will to earn it.
The philosophy on which Symbiosis was established by its Founder Dr. S. B. Mujumdar Sir was also on the concept of borderless-ness. He believes that geographical boundaries are manmade and are notional. He believes in the age old concept of Vasudhaiva Kutumbakam- the World is One Family. Therefore, with this motto of Vasudhaiva Kutumbakam, he established Symbiosis 50 years ago, a concept coming out to be true now!