It was indeed a different day for our medico students. Tapsee Pannu was shooting for her new film at Symbiosis University Hospital and I requested her to address our students at the Symbiosis Medical College for Women. Apart from the usual interaction about her films, the Question & Answer session was fantastic. As she answered her questions, she exhibited intelligence and her ability to give scientific answers.  A B. Tech in Computer Science, Tapsee is a very hardworking and disciplined girl. She wakes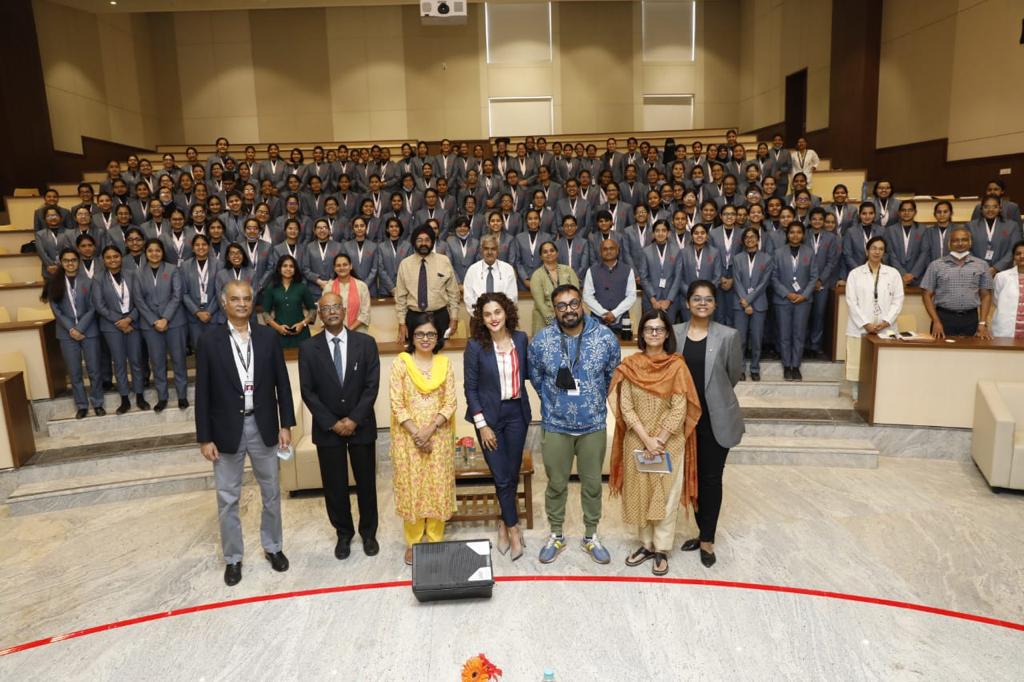 up at 5 am and is ready for the shoot at 7 am.
The young and vivacious actor Tapsee Pannu inspired the girls with her open-minded attitude and follow-your-heart outlook. Through her works, she has proven that all one needs is passion and dedication to follow one's dreams and goals. At the same time, the actor too was asked questions that surprised her as they came from would-be doctors who are usually stereotyped to be bookworms but had watched all her movies.
Tapsee an ex software engineer and Anurag a microbiologist have chosen to pursue their passions and are achieving newer heights every day. I am sure that my girls too will follow their passion for medicine and become doctors who are deeply rooted in ethical practices of medicine.
Indeed this is the very ethos of Symbiosis where all fields are equal and only the strife for perfection and excellence reigns above all.