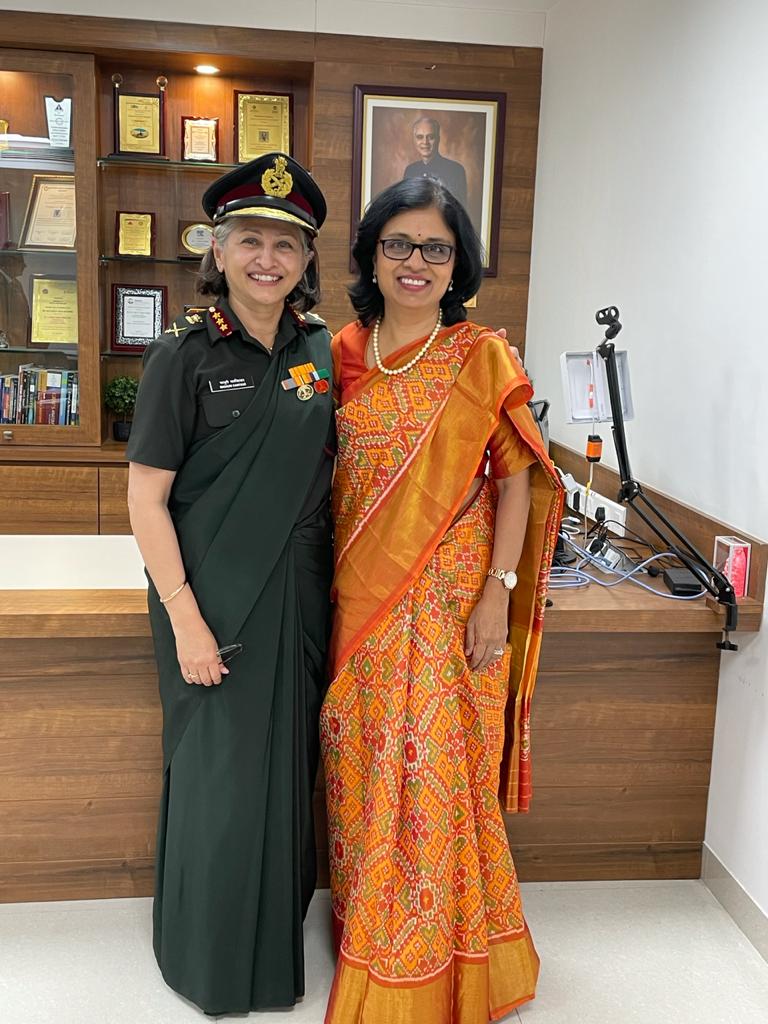 My dear friend Lt. Gen(Dr.) Madhuri Kanitkar addressed the first batch of girl students at the Symbiosis Medical College for Women. It is needless to say that even before she addressed the girls, they were captivated by the 'lady in uniform'.
Having been in service for 38 years, she has accomplished so much as she has fulfilled three roles of being a teacher, a doctor, and a soldier. The long and deep association that she and her family share with Symbiosis and my family, bring back cherishable memories to me.
During her address, she rightly said that every woman is born with the innate ability to multi-task. However, while making our journey in this world, when we as women are supported by the men in our lives, be it brothers, fathers or husbands, we are bound to attain success. I have been fortunate to have received support from my father Dr. S. B. Mujumdar as many other daughters do from theirs. This gives me faith that if we all work together, we can make the society a better place.