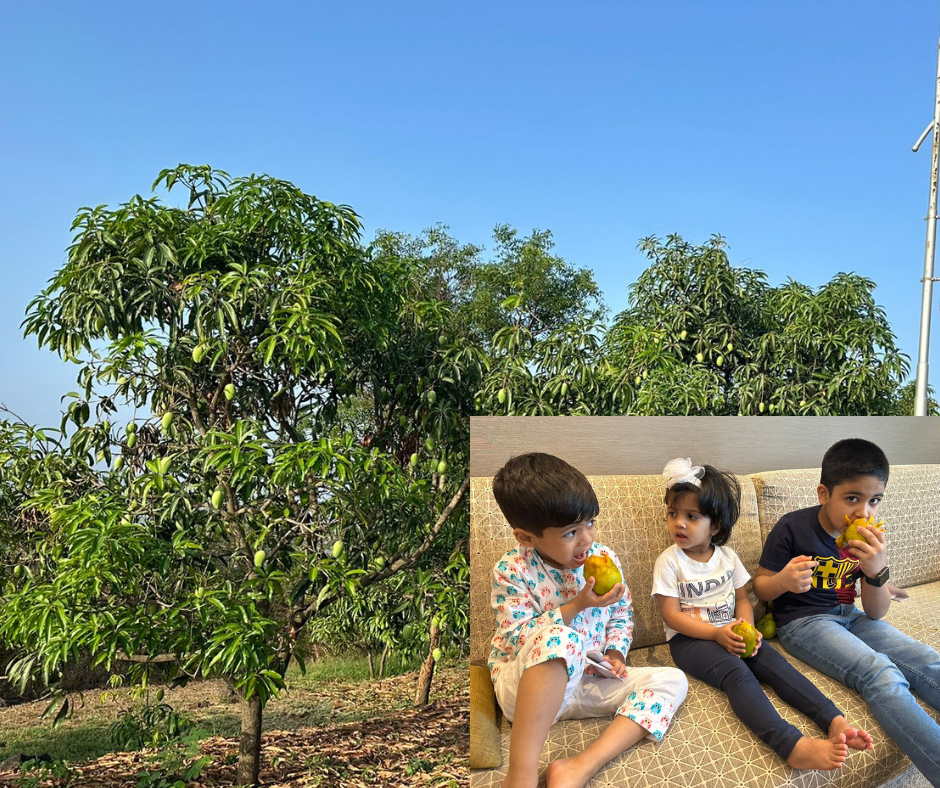 It's that time of the year when India's favourite fruit is back, the mango! I can see the orchards (आमराई in Marathi) laden with beautiful mangoes at our University campus where we live. Just a few weeks ago, the trees had borne fragrant flowers (मोहोर)!
In India, eating mangoes is different from eating any other fruit. It is a celebration for the entire family. Entire evenings are spent on discussions centered around the year's batch of mangoes, the type of mangoes, and what recipes to make out of them!
I am genuinely amazed at the variety of mangoes that India has to offer. While in Maharashtra, we have our own Alphonso. In the north, there is Langda and Dasshehri and the west has Kesar. The South has Badami, the east has himsagar, and yes, of course, my father's favorite from Goa, the Mankhurd! While these are just a few names I am talking about, India can boast of more than 100 varieties of mangoes.
At this time of the year, it is as though the whole country starts speaking one flavor for all preparations, mango ice cream, mango kulfi, mango rabdi, mango barfi, and mango sherbet called panha.
I appreciate the versatility of the fruit. When it is raw, it can be turned into achaar, panda, methamba, and chutneys. However, during this season, the most popular recipe in every Maharashtrian household is aamras-puri! Whether it's a Sunday feat for the family or whether it's a wedding lunch, Aamras Puri is a must on the menu.
Some are conscious that they might put on weight by eating mangoes, but as a medical doctor, I would like to highlight that every seasonal fruit has benefits. God has created them to nourish our bodies when we consume them in the right season. Mangoes have several health benefits. It has lots of Vitamins, antioxidants, and magnesium which improves your skin, helps digestion, etc., and most importantly, soul satisfaction when one eats a mango! My parents keep telling this story that when I was just two years old, I had eaten almost 5 Alphonso mangoes in one go before they could realise. They were so scared that I was taken to my paediatrician, who just laughed and said, let her enjoy these mangoes as a child before she becomes conscious of the number of mangoes she eats when she grows up!! Therefore, we should not worry about putting on a few kgs of weight but enjoy eating this sweet, fragrant fruit as it will only be here for just a few months.