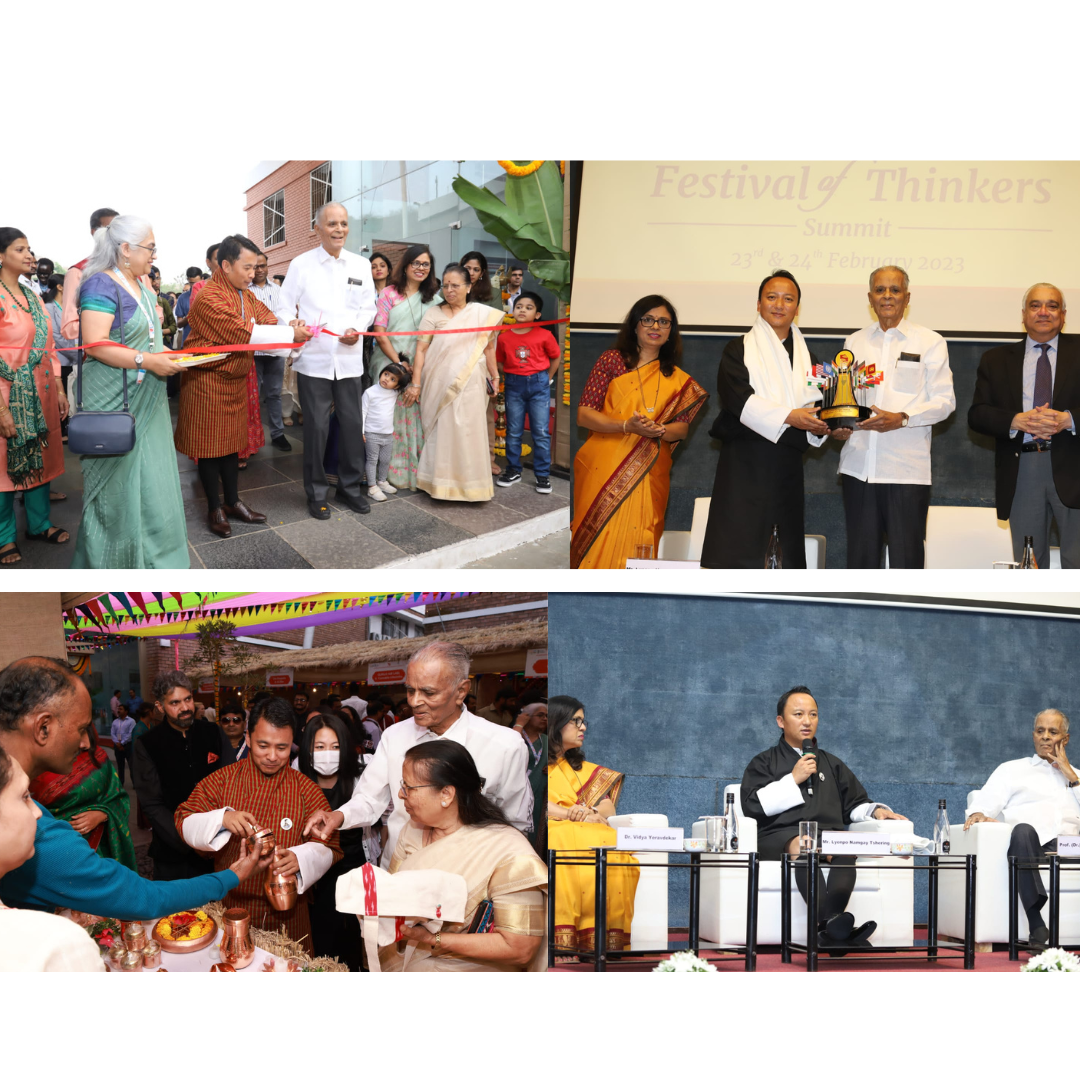 Wishing everyone loads of happiness on International Day of Happiness!
In two weeks, two Bhutanese Ministers, the Finance Minister Mr Lyonpo Tshering and the Home Minister H.E Ugyen Dorji, visited Symbiosis International University to address our students under the banner of the G20 Festival of Thinkers and Y20 Youth Festival. Both these Ministers spoke about the GNH of Bhutan. The Ministers talked about the Happiness Index of Bhutan, which stands to be the highest in the world. I visited Bhutan a few years back, and apart from being a very peaceful and scenic country, I was taken up by the calm that prevailed throughout my stay there.
When Mr Dorji was asked about the high Happiness Index of Bhutan, what is means? What it entails? And how is it calculated? He explained it with a grin, saying that while people might think that "we go door to door and ask whether they are happy? But it is not so." He explained how the Bhutanese Government ensures that citizens stay happy. A few aspects that he highlighted are that the Govt. is very keen to preserve the traditions and culture of Bhutan, and also the environment. In the process, Bhutan has not only become a zero-carbon emitting country but also a carbon-negative country. As per him, the country's happiness comes from their thoughts which preach that one should not live for himself but think about what they are leaving for those behind them. Even the policies that are made are prepared with the thought as to what impact will the policy have on the future generations? What impact it will have a hundred years from now? He said that though they may not be very accurate in projecting, yet they do think about it!
The lesson that reached out to me from his talk was- Vasudhiava Kututmbakam, the World is One Family and when we think of others as our own family we are bound to put their needs before our own. Feeling and doing for others helps us learn, grow and unite. If we can draw lessons from Mr. Lyonpo Tshering's words, then I am sure that each of us can grow our happiness index and the world positively.