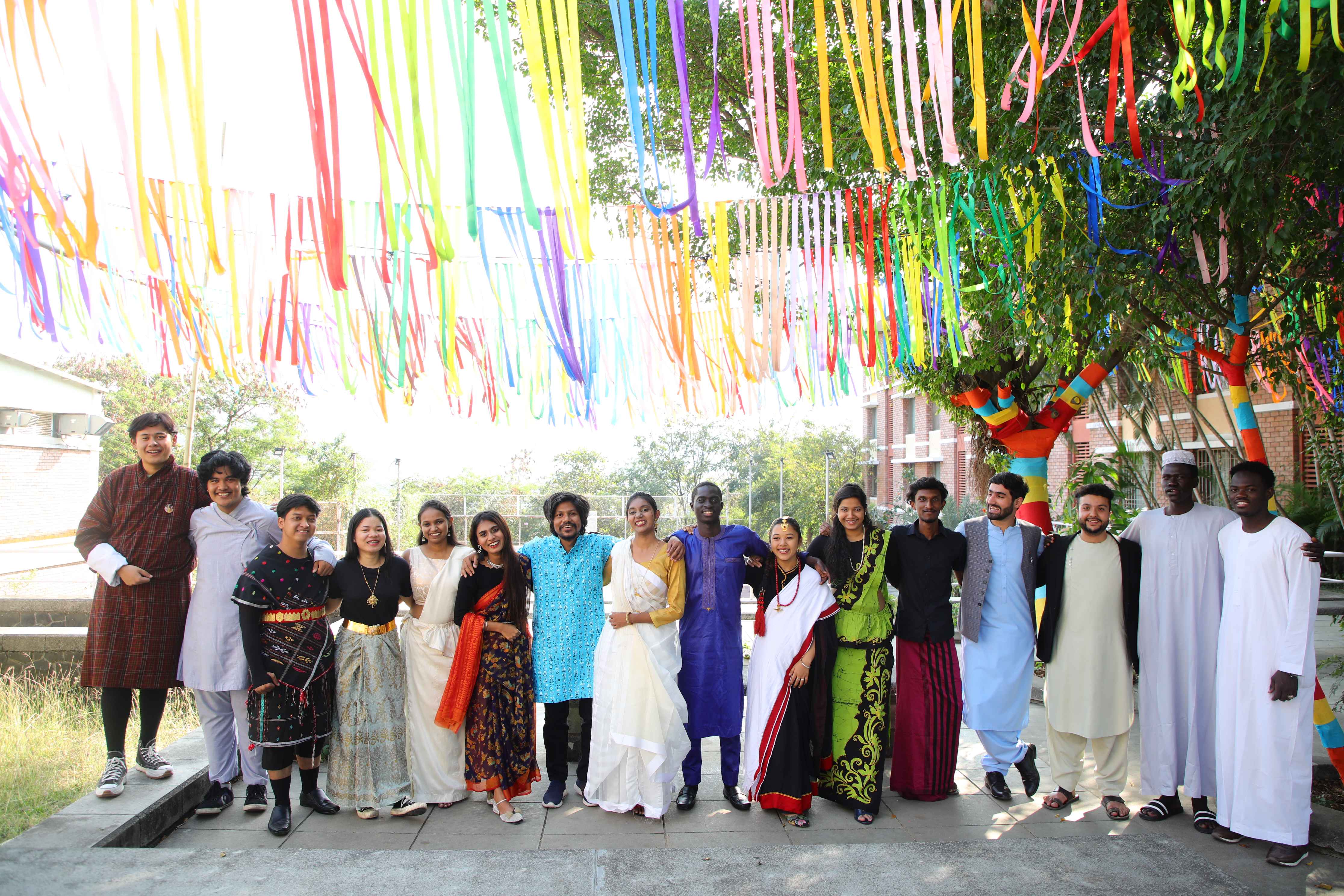 Many may not be aware, but it was way back in the early 1970s that Dr S. B. Mujumdar founded Symbiosis to address the difficulties faced by African foreign nationals coming to study in India. To be specific, while Dr S. B. Mujumdar was a Professor at Ferguson College, he had come across a Mauritian student who had fallen sick during Diwali vacation, and the campus was vacant. At that time, international students faced problems that included – accommodation, meals, medical care, guidance, coaching, information about the city etc. In the ensuing years, Symbiosis' developed around its motto of Vasudhaiva Kutumbakam – The world is one family; its foundation of forging a symbiotic relationship between foreign and Indian students; and a philosophical approach of blending Eastern wisdom and Western dynamism. Today, Symbiosis International University (SIU) has over 30,000 students from all States of India and over 85 countries across the globe. A large number of the students belong to Africa.
With its genesis rooted in the African continent, its commitment to Africa has remained steadfast, which is validated by the establishment of 'The Symbiosis Centre for Engagement with Africa' (SCEA). Under our 'Engage with Africa initiative', Symbiosis offers Golden Jubilee Scholarships, where we provide free concession in academic fees and a concession in the hostel and mess fees. In addition, we endeavour to connect African students studying at SIU with Indian school students and staff, thus initiating a positive exchange of cultures and desired change in perception. Also, Teacher Training and Development for African Schools are initiatives faculty at Symbiosis engage in. Several workshops are also conducted that help African students to take up entrepreneurship. In addition, the Ministry of External Affairs Scholarships has selected Symbiosis for the Online Degree Programmes for African students.
Each year the Symbiosis School for International Studies conducts its flagship event- the International Relations Conference. This year the conference is themed "India and Africa: Old Partners, New Challenges and Opportunities," to be held on 20-21 January 2023. This year, eminent scholars and experts will speak on aspects of the India-Africa partnership on cultural ties, women empowerment, trade and commerce, climate finance and sustainable development, and the African region's traditional and non-traditional security challenges.
Based on its strong past connection with the continent and its people, Symbiosis can positively assist in the capacity building of African nations by offering world-class education to African students. Therefore, let us grow not only our knowledge but also our cultural sensitivity. Only then will our future generations become more empathetic and adaptable and become the future Ambassadors of Goodwill.