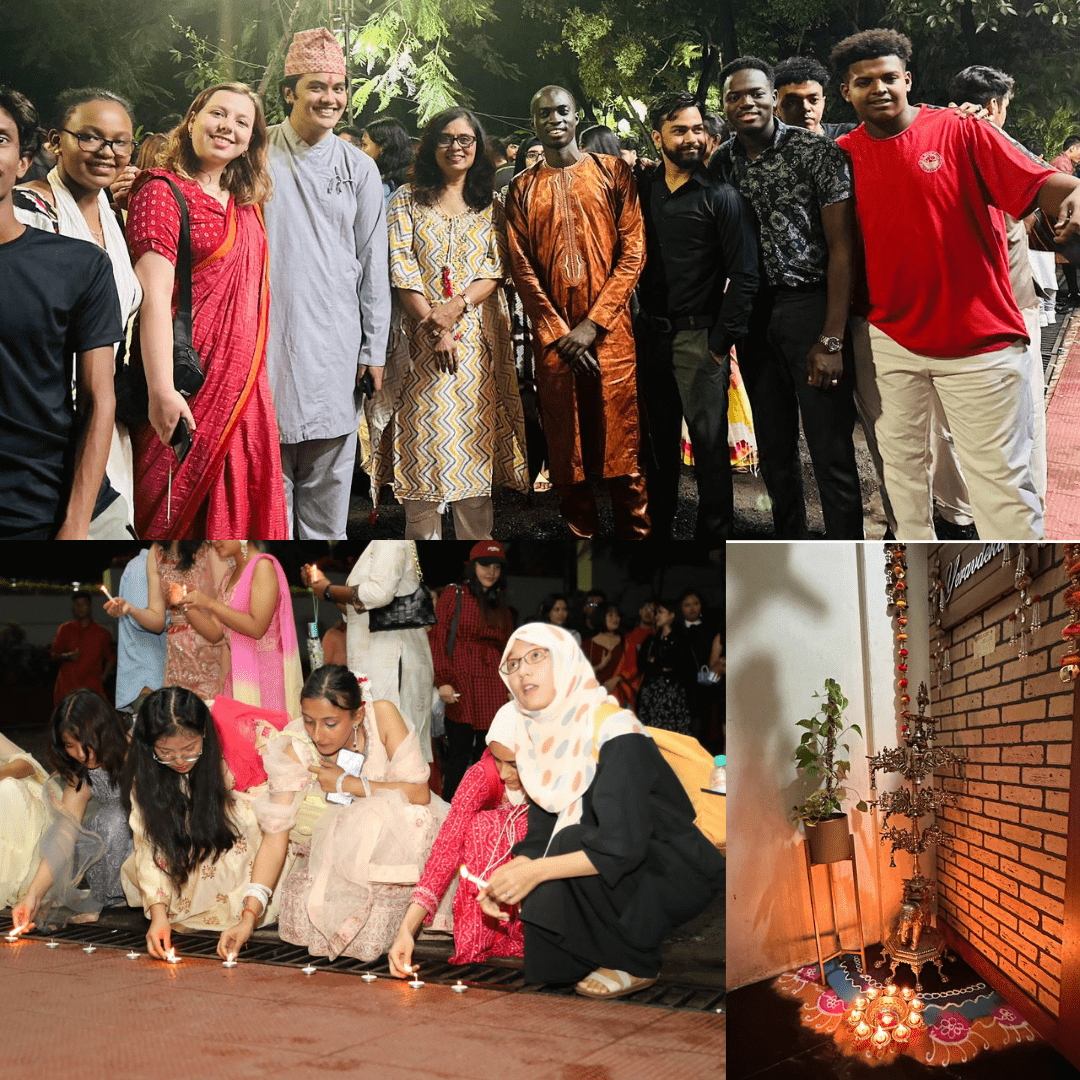 Festivities, lights, sweetmeats, friends and family- all make my Diwali an outstanding one! Each year this festival brings so much of happiness and joy. The festive spirit lights up every face and I simply love the laughter in the house as my grandchildren are there at home, enjoying the break from school.
However, while I see and enjoy this at my home I am also reminded of the international students who have travelled great distances to be a part of the Symbiosis family. In fact, this is a major reason behind Symbiosis' existence. It was during one such vacation when the Founder of Symbiosis Dr. S. B. Mujumdar had noticed a foreign student being sick and there was nobody to care for him. This was way back in 1971, and since then Symbiosis became a home to for many foreign students. We even opened the doors of our house and welcomed them into our hearts and families.
Each year as the family grows we add to the celebrations. This year too while most of the Indian students have left the campus to be at home with their families for Diwali, the foreign students are enjoying their Diwali on campus.
This Diwali, let us spread the message of kindness and empathy, which lights our souls and makes us better human beings. Let us reach out to those who have left their country and have come to stay in ours, and include them in our festivities, traditions and culture. Let us practice the spirit of Vasudhaiva Kutumbakam!