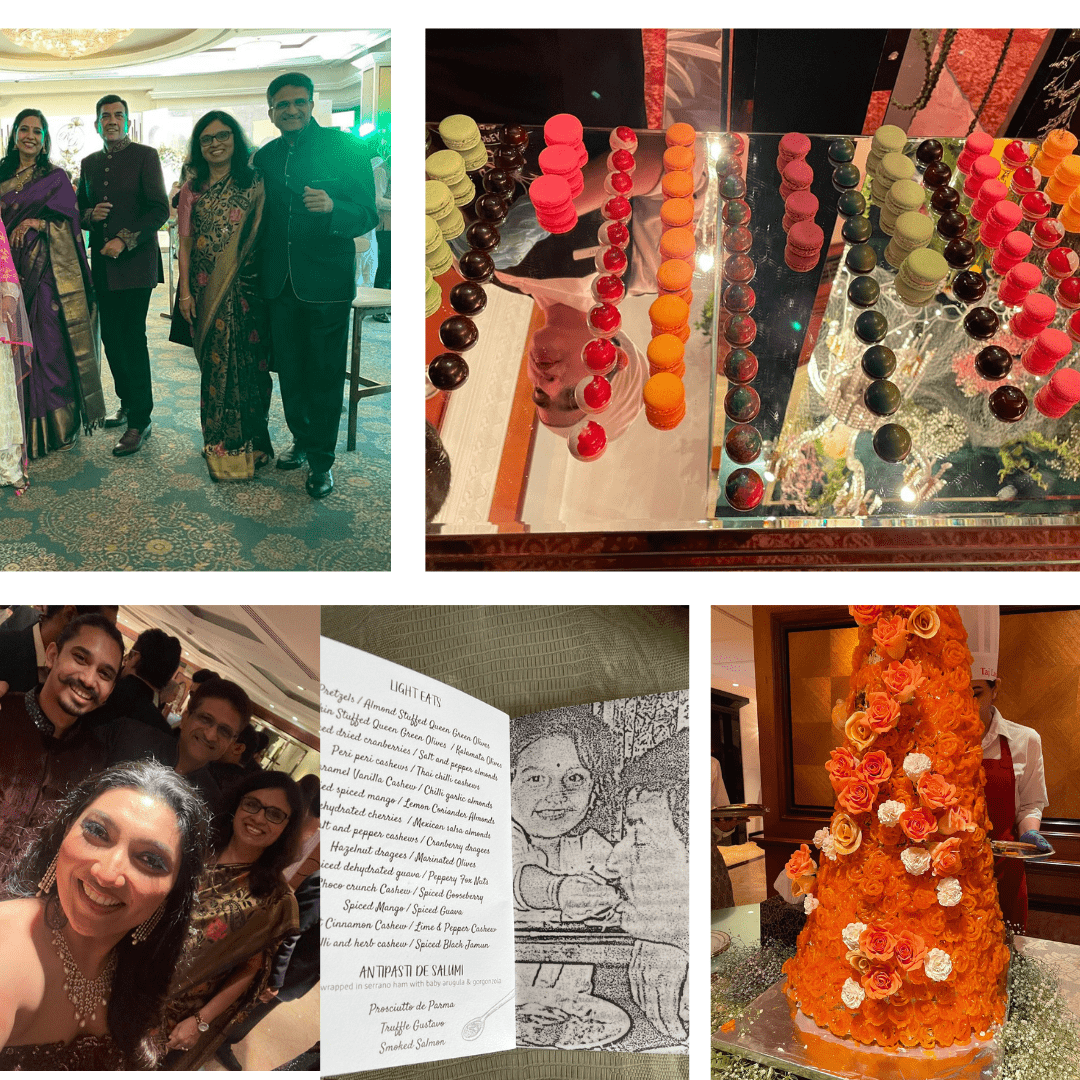 This Sunday morning, I was reading a book on Indian traditions and culture and the different festivals and traditions we celebrate. Then it took me to the thought of what Indian weddings are all about. Indian weddings are called 'Big fat Indian Weddings.' Weddings are one of the most important milestones in any Indian family, and a daughter's wedding becomes the most important landmark in a father's lifetime. He sometimes saves money for his daughter's wedding and takes a loan to ensure the wedding is an occasion of great pomp and show. There are two things for which Indian parents create bank savings; one is to build their house, and the other is for their daughter's wedding. Parents use their lifetime savings to ensure their daughter's wedding is well done. Apart from this in any Indian wedding 'food' becomes the most important aspect!! People who attend comment 'the wedding was good' when the food served at the wedding is good! Everything in an Indian wedding revolves around food. Till recently, food served at weddings was restricted to the cuisine of that region. However, today, when you attend a wedding, the food served is not just cuisine from different parts of India but also from different parts of the world!
I attended Darren and Rachita's wedding on Saturday, and Rachita is our dear friend Chef Sanjeev Kapoor's daughter.
There were several reasons why we went all the way to Mumbai for this wedding. First, while Sanjeev has been our good friend for several years and a Chair Professor at the Symbiosis School of Culinary Arts, both Rachita and Darren had been students of the Symbiosis Law School.
More than this, on my way, I was wondering what would be the culinary discourse at a wedding hosted by India's most famous Chef!
It was way beyond my imagination. The spread could have been more than 500 different types of dishes. Moreover, the cuisine was not only from different regions of the world but literally from every nook and corner of the world.
While the snacks were delicious, the main course was still more delicious but what was the icing on the cake was a room full of desserts from chocolates to macaroons, and Italian desserts to Indian!
I wondered what the names of all these 500+ dishes would be served there. And to my surprise, while we were leaving, each of us received a bag as a return gift with a menu book (not a menu card) of all the dishes served at the wedding, a book that I will preserve to use someday… may be years later for my granddaughter's big fat Indian wedding!