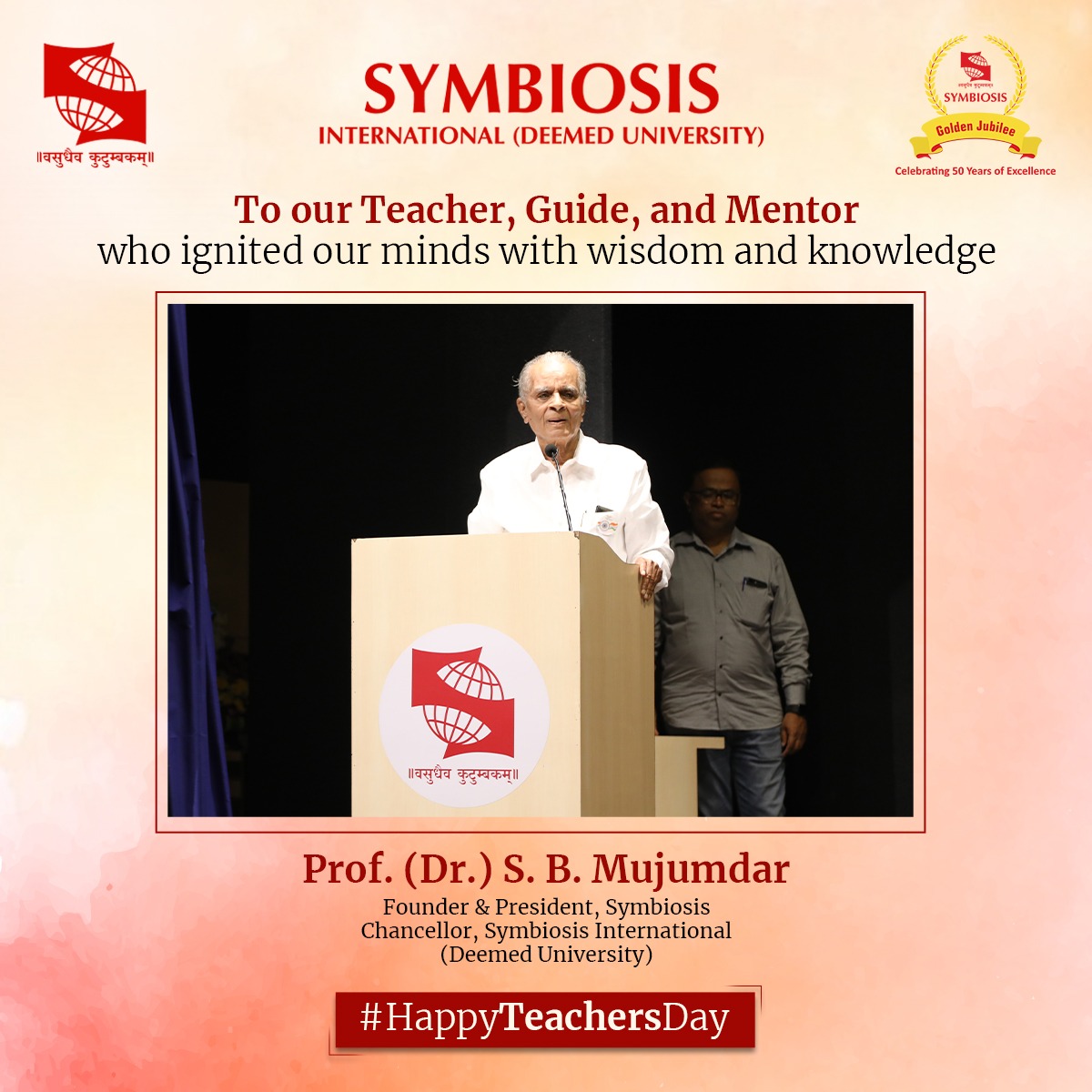 At the onset of my blog for today, let me wish all the teachers a very Happy Teachers' Day!
The word teacher brings me several thoughts and a deep-rooted sense of gratitude. The first teachers that I bow down to are my parents, Prof. Dr. S. B. Mujumdar and Mrs. Sanjeevani Mujumdar, who have inspired their children, grandchildren and great-grandchildren and also lakhs of students from across the world. Their sheer vision and altruistic philosophy of life gain them the utmost respect and reverence from one and all. Their experiences and the learning they drew from those experiences have been my most significant learning.
This also brings me to the next thought, what qualifies one needs to possess to be called a teacher? Is it the possession of vast amounts of knowledge? Is it the passion for teaching? Or is it the ability to observe what a student seeks to learn and then be able to guide them on their path? I would say that it is an amalgamation of all these aspects.
Right since early childhood, when our teachers help mould our lives by teaching us life skills such as communication, teamwork, respecting others and we start imbibing from them. My teachers at St. Joseph's School, Pashan, have been instrumental in moulding my life and character. Whether it is discipline, honesty, or simple things like my good handwriting. All these are because of my teachers like Mrs. Mani, Mrs. Koshy, Mrs. Pariera, and many more.
Now, when I see how our Symbiosis School Teachers mould the lives of young kids, especially my grandchildren who go to Symbi Stars, our KG school, I am amazed by the teachers' patience and how they deal with these toddlers.
Higher education or college teachers help you to get the requisite knowledge and how to apply this knowledge to society. I still remember my BJ medical college teachers, Dr D S Kulkarni who taught anatomy Dr Chigteri madam, who taught Physiology or later Dr Mehendale and Dr Patankar who taught me Obstetrics and Gynaecology. They all were excellent teachers who taught us how to respect patients, as they are our learning resource in medical colleges.
Now that I Head an educational institute and see how teachers in Symbiosis are dedicated and committed to teaching students and doing research in innovative areas, my respect for them grows further.