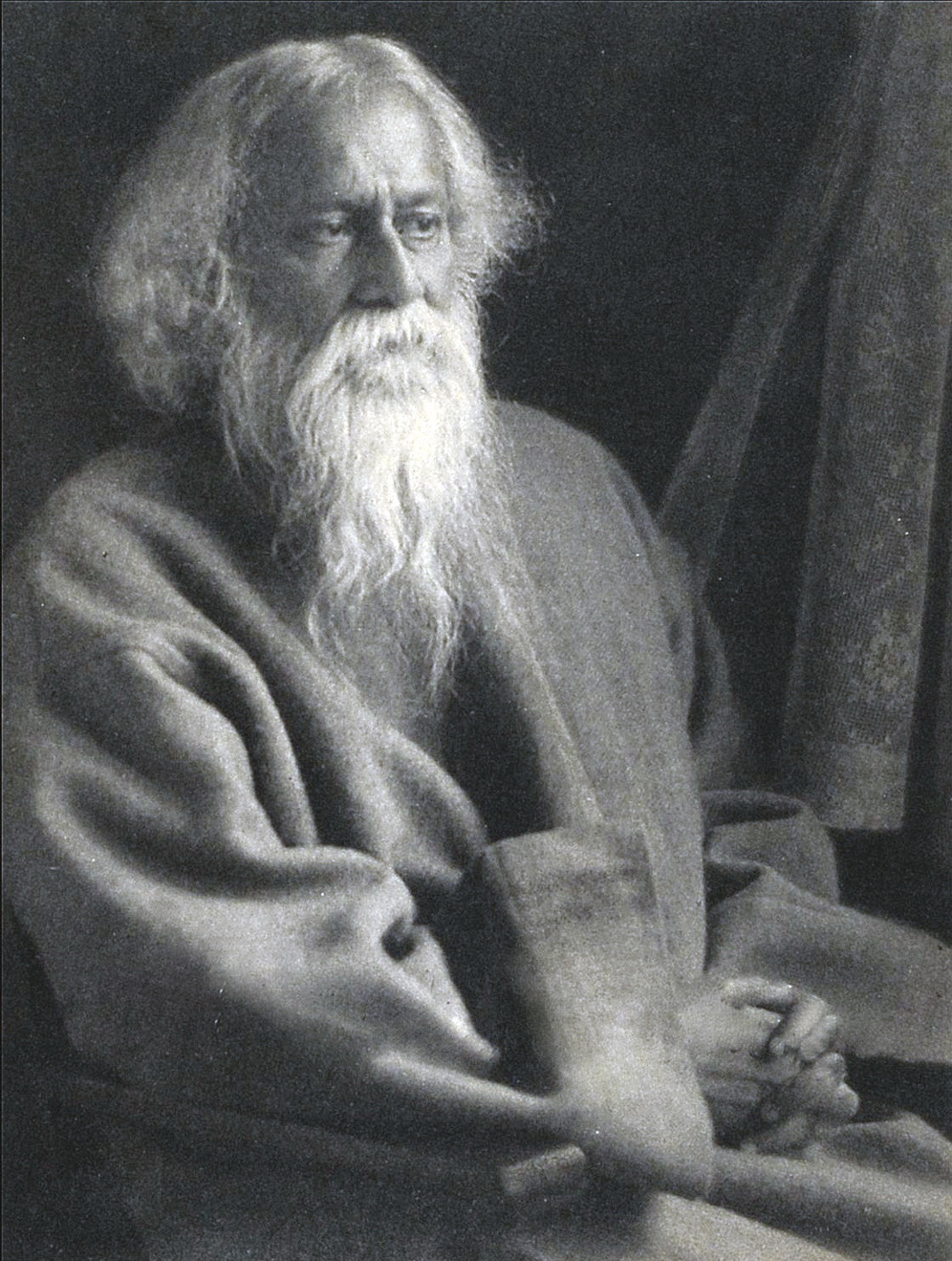 A heritage city and nothing less, that is Kolkata to me! It was only last month that I visited Kolkata and right since the time that I walked out of the airport, I felt deeply connected to the city. Perhaps it was my background which is deeply steeped in education and traditions that brings me closer or helps me understand the ethos of this city.
Incidentally today is Rabindra Jayanti and this inspires me to pay my regards to Gurudev Rabindranath Tagore, poet, writer, playwright, composer, philosopher, social reformer and painter. It is celebrated on "poncheeshe boishaakh" as per the Hindu calendar and therefore the date changes every year. Rabindranath's most celebrated work 'Gitanjali,' is a collection of poems, originally written in Bengali and later translated into English. It made him win him the Nobel Prize in Literature. His unfathomable pain and unshaken devotion to God are captured in the moving prose verses of Gitanjali.
The British were overwhelmed by the genius of Tagore. A lot of his works were translated before the First World War. After the war ended, Gurudev was offered the knighthood by the royalty which incidentally Gurudev did not accept. However, through his works he brought recognition to works of Indian writers and poets as he became the first non-European and the first lyricist to win the Nobel Prize in Literature.
Gurudev, invested his Nobel Prize money in building the campus and a town in Bolpur, West Bengal. He named the place as Shantiniketan, the abode of peace. The educational reforms talked of by him are included in many curriculae across the world. He saw and remodelled education as a holistic development process where teachers would be more like mentors guiding students towards emotional, spiritual and intellectual upliftment. His works highlight the importance of liberal arts in mainstream education. Not only does Liberal Art broaden one's horizons but also opens new vistas of learning.
All his works were well received because they connected with human emotions in an honest way. They were not camouflaged under the garb of social morals and neither did he ever try to project a moral standing through them. Plays such as Chokher Bali, Char Adhay and Ghare Baire are among the most popular adaptations of his plays and are studied by students from various fields to understand the depth of human emotions.
In his lecture, entitled "Swadeshi Samaj", Gurudev urged Indians to believe that "there can be no question of blind revolution, but of steady and purposeful education," a philosophy fit for all times. Through Gurudev's works, thoughts and teachings we have been inspired for ages to explore all forms of knowledge irrespective of its source. Let's continue to value human emotions and remain humane so that we can continue to contribute in uplifting the society. This is exactly what the purpose of education is!!