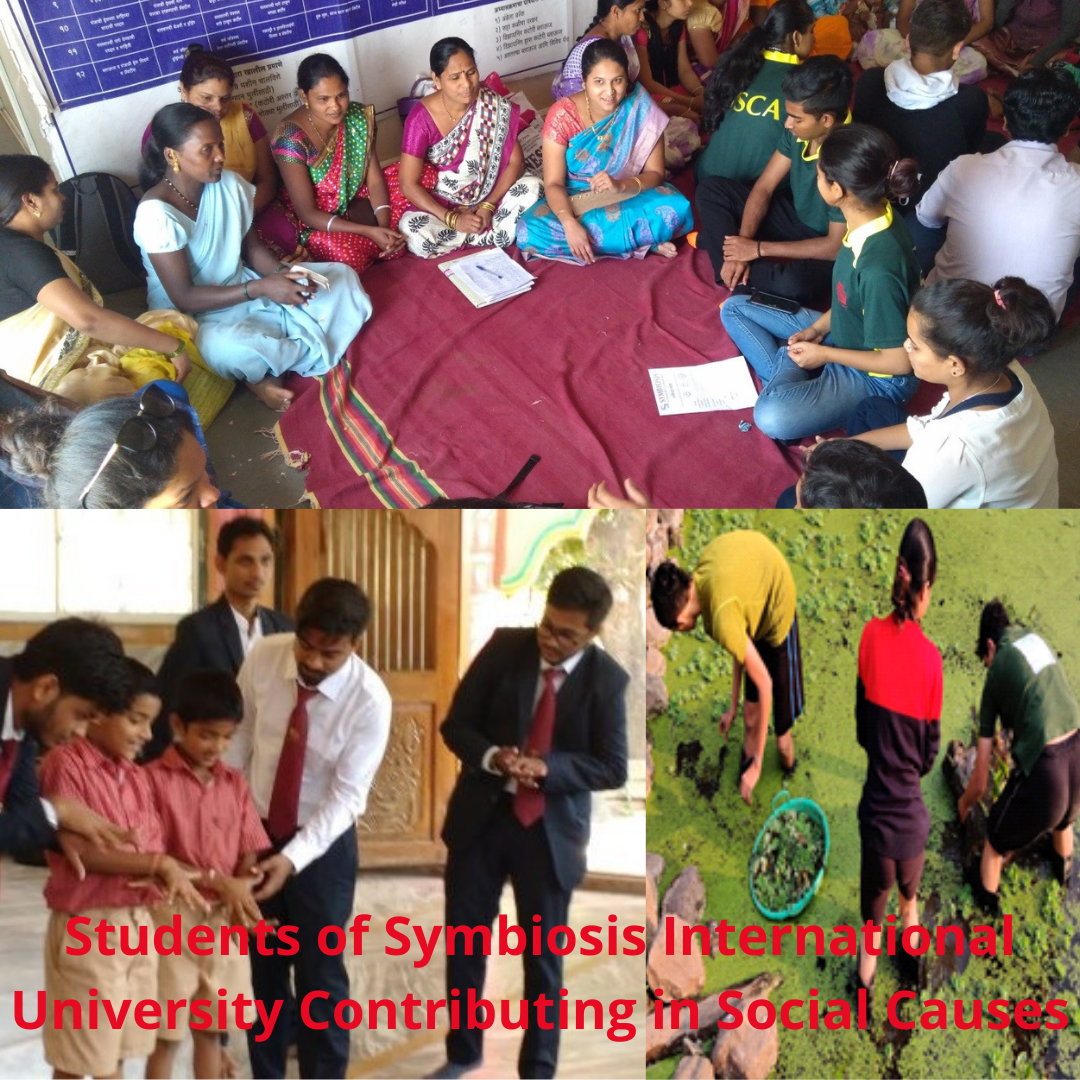 In my last blog I had talked about the role of universities in making students more employable by imparting skills to them. It is indeed the need of the hour as those who have skills and sufficient knowledge of the field will emerge to be the employers or job creators, thus strengthening the economy of the nation.
However, there is always another lingering question in my mind; Is it enough for universities to create a cadre of youth that is employable or should they aim to create leaders with strong values who will uplift the society? Can we create leaders who try to resolve issues that plague the community? Can universities contribute in creating and building youth that show empathy for others? It is only when we feel for others' problems that we even think of devising any solutions for their problems.
Symbiosis International (Deemed University), (SIU) was founded on the noble value of "Vasudhaiva Kutumbakam" which translates as 'the whole world is one family'. Translating this thought into an academic curriculum was indeed difficult but we did that. We launched a course on Vasudhaiva Kutumbakam and kept it as an elective. To our surprise, students from different disciplines of Humanities, Law, Engineering, health sciences, etc registered for the course. This means that even students realise that they are a part of the whole. SIU also works towards imbuing the spirit of 'service learning' amongst its students and has selected 22 villages located near the university. We encourage our students to work in these villages and try to solve basic problems related to health, sanitation, waste management, etc.
As a Health Promoting University (HPU), SIU launched the Symbiosis Community Outreach Programme and Extension (SCOPE) activities on 2nd July 2012 with the objective of positively impacting the community around SIU as a part of its health promoting initiatives.  SCOPE initiative through its twin arms of healthcare and non-health initiatives is working towards a sustainable, comprehensive and integrated development of these villages located in Mulshi taluka of Pune district that the University has adopted. The objective is to equip the community to identify, and promote its own health initiatives, by taking proactive, community driven sustainable socio-economic and environmental efforts. In addition to adopting various community outreach initiatives, SCOPE also designs, delivers and manages the service learning of the curriculum at SIU, engages in multiple research projects that are aimed at understanding the felt needs of society, identifying various developmental challenges faced by the society and making meaningful interventions.
Climate change is bothering each one of us at a personal level, organisational level and at a national level. We as a University need to teach our young students the impact of climate change and the importance of sustainability. Through the Symbiosis Centre for Climate Change and  Sustainability, a course has been created which students from all disciplines will enroll for. This will help them to make use of the knowledge they gain and translate it into meaningful impact when they join the corporate world.
We all know that nations cannot function in isolation and therefore the importance of knowing geopolitical relations with other countries, is equally important. We all have seen the significance of interdependence of nations during this pandemic. We need to teach young men and women in Universities about the world and the importance of geopolitical interdependence. The Symbiosis School of International Relations is designing another wonderful course on 'world affairs' covering various aspects of geopolitical importance that students from different disciplines should know.
This is what our University tries to do to; impart holistic education to students so that they not only acquire the skills required for employ-ability but also become leaders with the right kind of character and attitude. I would urge the students across the country to take up such meaningful courses that are also available online so that it helps them build their own personalities. Remember, each one of us can contribute so much to the society and the world around us to make it a better place not only to ourselves but for the communities that we live in! So build capabilities to become a better leader!