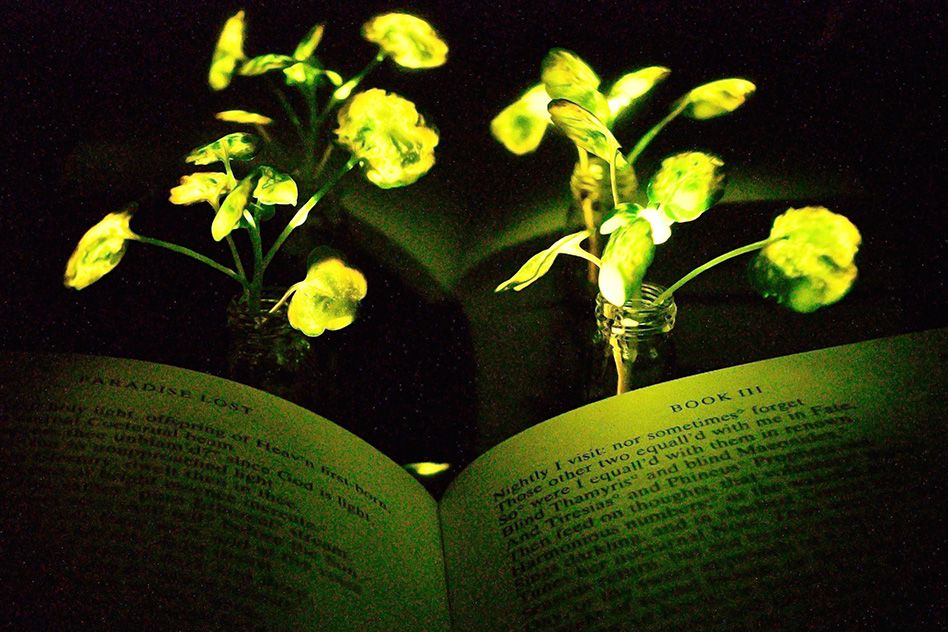 The first day in the month of May holds special significance for the state of Maharashtra as the existing state was formed on this day about 60 years ago when it was divided from Bombay in 1960. To commemorate this day, the people of Maharashtra celebrate 1 May as the Maharashtra Day or Maharashtra Diwas, which also coincides with the International Labours' Day.
Maharashtra –The land of Shivaji, is located in the western part of the country with Mumbai as its capital. It has a very rich historic and cultural past – the remains of which are even visible today. Mumbai is the financial capital of the country and also the greatest business hub. Maharashtra is the most industrialized state and contributes 25% of the country's industrial output.
After the reorganisation of states on a linguistic basis, a bilingual state consisting of Maharashtra and Gujarat was formed in 1956. However, due to public resistance and movement, the bilingual state was divided into two separate states of Gujarat and Maharashtra on 1 May 1960. The geographical area of Maharashtra is 308000 sq. km., which is 9.4% of the country's total area of 32,87,000 sq. km. The literacy rate of the state is 77.3 percent, while that for the country is 65.4 percent.
Over the years, Maharashtra, the land of the Great Indian warrior king, the first Chhatrapati of the Maratha Empire, Shivaji Bhosale, has produced some of India's enormous talents in various academic and non-academic fields. Whether in sports, entertainment, industries, action, or education, the state of Maharashtra has firmly held its ground in every segment. The lights of some famous Indian personalities, like the batting legend Sunil Gavaskar and the Queen of Melody Lata Mangeshkar had already ornamented the place in front of the world stage before Sachin Tendulkar or Shankar Mahadevan started showering their blistering magic! Maharashtra is not only the home place of these artists but also some of India's business tycoons, such as Ratan Tata, Azim Premji, Bhalchandra Garware, Kumar Mangalam Birla, Adi Godrej, Anand Mahindra, Cyrus Poonawala, etc. are from Maharashtra.
Education plays an important role in the growth and development of any nation in general and society in particular. Both the Government of India and the State Governments have equal roles and importance to set up schools, colleges, and universities for imparting education. The origin, evolution, and growth of the Indian education sector have been phenomenal. India possesses one of the largest education systems in the world with 993 universities, 39931 colleges, and 10725 stand-alone institutions. The present gross enrolment ratio (GER) is approximately 26% in respect of students pursuing higher education in India. Total enrolment in higher education has been estimated to be 37.4 million with 19.2 million males and 18.2 million females. Females constitute 48.6% of the total enrolment(AISHE, 2018-19). The Education Budget 2021 is a reflection on the National Education Policy that was framed in 2020 and also the impact of the pandemic.
It can be said that the central Indian state of India has played a pioneering role in the development of the country. Indulging itself into some major instrumental accomplishments, Maharashtra has framed its higher education structure by involving cooperative movement in setting up private institutes. Eminent reformists such as Vasantdada Patil made great contributions to the educational field. Before 1983, there were few engineering and technical colleges in Maharashtra. Hence, most of the students were going to other states, like Karnataka, etc. for studies. So, Vasantdada Patil passed a bill to create private engineering and technical colleges in Maharashtra. Today, because of him, Maharashtra has become centre for engineering and technical education and students all over come here for studies. His step has fostered the industrial growth of Maharashtra which still remains hard to match.
Maharashtra has played a pioneering role in the development of the modern education system in India. The University of Mumbai is the largest university in the world in terms of the number of graduates and has more than 141 affiliated colleges established in 1857. Similarly, Savitribai Phule Pune University, formerly the University of Pune and the University of Poona, is a public state university established in 1949.
Till 1982, the state of Maharashtra had two types of higher educational institutions, namely, government institutions – fully funded by the government, and institutions managed by private educational societies receiving grant-in-aid as 100 percent salary grant, and 15 percent of salary expenditure as a non-salary grant for colleges with science as one of the faculties and 12 percent for arts/commerce colleges.
In 1982, the government took a decision to permit private managements to start new professional colleges on a self-financing basis, without any grant-in-aid. As a result, several colleges of engineering, medicine and teacher-education, etc. were started with permission from relevant national-level bodies like the All India Council for Technical Education (AICTE) and Medical Council of India (MCI), the state government and the affiliating university. The fees for the courses were regulated by the state government. For arts, science and commerce courses the state government has the final control of granting permission with partial grant-in-aid. As per this policy, a new college would receive no grant for three years, would receive a 25% grant in the fourth year, and, thereafter, the grant would increase by 25% every year so that the college would become fully aided in the seventh year. After 2000, the government changed its policy and decided to permit new colleges only on a permanently non-grant basis.
In the grantable colleges, the government previously used to take responsibility for the salaries of the staff employed for newly started courses. It decided to permit new courses only on a self-financing basis with no commitment of any government grant. As a result of the above changes in policies, the number of educational institutions grew substantially in the last four decades; especially in the last two decades, there has been a phenomenal growth in the number of private self-financing institutions.
Maharashtra is the most economically advanced and urbanised state in India. These twin factors have contributed to the growth of the education sector in the state. The presence of top schools and universities in the state in Maharashtra makes it one of the hubs for education in India. Maharashtra is home to some of the topmost institutions in the country which include IIT Bombay and the Mumbai University. According to the statistics of the 2011 census, Maharashtra has an overall literacy rate of 82.34% with 88.38% male and 78.57% female literates.
Today, in terms of state-share of enrolment, Maharashtra tops in the enrolment of students in Universities (including constituent units) with 9,48,955. Maharashtra is amongst the top 7 states in terms of the highest number of Colleges in India which have 28 and more Colleges per lakh population. Maharashtra comes second with 4340 Colleges and 33 Colleges per lakh population. The highest number of Polytechnics are in Maharashtra which is 669 and out of them 644. The State is in the second position in Maharashtra with an enrolment of 2.43 lakh students.
The strong industry-academia collaboration in Maharashtra has a major contribution to the economic, academic and research development due to the presence of a large number of industries of all types and this is of advantage to students.
As per the NIRF 2020 ranking, 12 colleges of Maharashtra are ranked under the list of top 100 colleges. Indian Institute of Technology, Bombay tops the list with the number 4 position. Savitribai Phule Pune University, Indian Institute of Science Education and Research Pune are also part of this list.
Type-wise Number of Universities in the State of Maharashtra:
| | |
| --- | --- |
| Universities | Numbers |
| Central University | 01 |
| Central Open University | 00 |
| Institute of National Importance | 06 |
| State Public Universities | 22 |
| Institute under State Legislature Act | 00 |
| State Open Universities | 01 |
| State Private Universities | 18 |
| State Private Open University | 00 |
| Deemed Universities Government | 11 |
| Deemed University -Government Aided | 07 |
| Deemed University-Private | 12 |
| Grand Total | 78 |
It is important to note that the state has 873 grantable, 222 partially grantable and 224 permanently non-grantable arts, science and commerce colleges.
Pune has emerged as Education Hub in the State of Maharashtra:
Higher Education Landscape Pune has always been an educational hub. In 1854, Poona College of Engineering (currently College of Engineering Pune, COEP) was the first professional college to be established in India and in 1885, Fergusson College was established by the Deccan Education Society as the first privately managed college. By the end of 1937, there were three liberal arts colleges, three professional colleges and 21 other special and technical schools. These institutions laid the ground for Pune to become an industrial capital during the early to mid-20th century (British Council Report 2016).
In 1948, Savitribai Phule Pune University (earlier University of Pune) was established and in a year had 18 affiliated colleges and over 8,000 students. Now, the University has 46 graduate departments, 269+ affiliated colleges, 11 colleges exclusively for women and 129 research institutions, with enrolments of 170,000 per year (British Council Report 2016).
Pune is known as 'Oxford of the East'. Pune has the largest number of Universities than any city in India. Pune has 15 universities and over 450 higher education Institutions (AISHE Report 2018-19). Pune also houses prominent research institutes like National Chemical Laboratory (NCL), National Institute of Virology (NIV), National Centre for Cell Science, Indian Institute of Science Education and Research etc.
Pune has the largest number of students. Over 6 lakh students (including 14,000 foreign students) come from all states of India and 85 different countries that generate significant employment in the city. Most of the foreign students come from Afro Asian countries. Apart from the foreign students Pune also houses a large number of Non-Resident Indian (NRI) students.  It has also been found that the housing demand around universities is usually high due to the student population in the area, which also creates a market for restaurants and other commercial activities. Thus, universities have a major spillover effect on the local economy of Pune and the PMC benefits from the property tax gains from private academic institutions and housing/commercial developments (PMC Report).
The reason why large number students come to Pune are manifold, one of course is because of the large number of Universities Pune has and therefore the diversity of programs and courses they offer. The second reason, is the climate because Pune is climatically appreciated by not just Indians but even foreign students. The third and most important is safety. Pune is known as a safe city and the fourth reason is the industry base around Pune. Pune has over 110 MNCs and many other companies, IT hubs, manufacturing units, startups, adding each day and making it a promising location for all job seekers. It is also the home of hundreds of IT companies like WIPRO, Infosys, Volkswagen, TCS and Accenture.
As a city, Pune offers just the right blend to students who not only get an excellent academic exposure but also a great cultural sensitization due to the diversity of students coming from various places both from India and abroad.
The programmes offered by these universities has also seen a change over the last few decades. Earlier on the focus was more on humanities but now one sees that professional programmes like engineering, management, medicine, Law etc. have become very popular. Due to this diversity of programmes, large number of students are attracted to the city of Pune.
Another new trend that is seen as a change over the last decade or two, is the number of foreign students from developed countries that come to Pune to universities like Symbiosis and Pune Universities for short term 'Study India' programmes. These students come from USA, UK, Europe and even Singapore. Universities have sought collaborations with some of the best foreign universities. Therefore, the trend of Indian students from Pune, going abroad for exchange programmes has also increased. Similarly, faculty exchange programmes has helped Pune faculty to visit foreign universities either for teaching or Joint research with their collaborative partners. Now, with the launch of the Study in India Programme, we are attracting a large number of foreign students to study in India.
Thus, Pune has been able to create one of the strongest human capital and economic growth engines among Indian cities. The economic contribution of Indian and Foreign Students is Signiant and adds to the value of cultural heritage. This is the reason why students from all over the country come to cities like Pune to study. Also, foreign students from 85 countries study in the city. I express my deepest gratitude to the city of Pune for instilling the ethos of global citizenship—Vasudhaiva Kutumbakam (World is one family).
The National Education Policy 2020 has carved a new path for all of us. The world is watching this transformation of the Indian education system. The education sector in India will see a sea change. It has opened up a world of possibilities in such a way that India will regain its position of being a Vishwaguru.
 As every industry across the globe is witnessing transformations especially in terms of technology and improving processes, it is very important for the education sector to be in line with the growing demands. There is an absolute need to develop further the common area of interest strengthening the relationship between industries and universities. With a goal to make Maharashtra the global powerhouse in research, entrepreneurship, and innovation, interdisciplinary Industry-academia collaborations using advanced technology are necessary. When industries and academia work in tandem, they become a powerful engine for economic growth and innovation.
Due to the pandemic now we have to learn to collaborate. Universities wishing Maharashtra should collaborate with Research institutes like NCL, NIV, IISER and they should collaborate with each other too for the benefit of students.