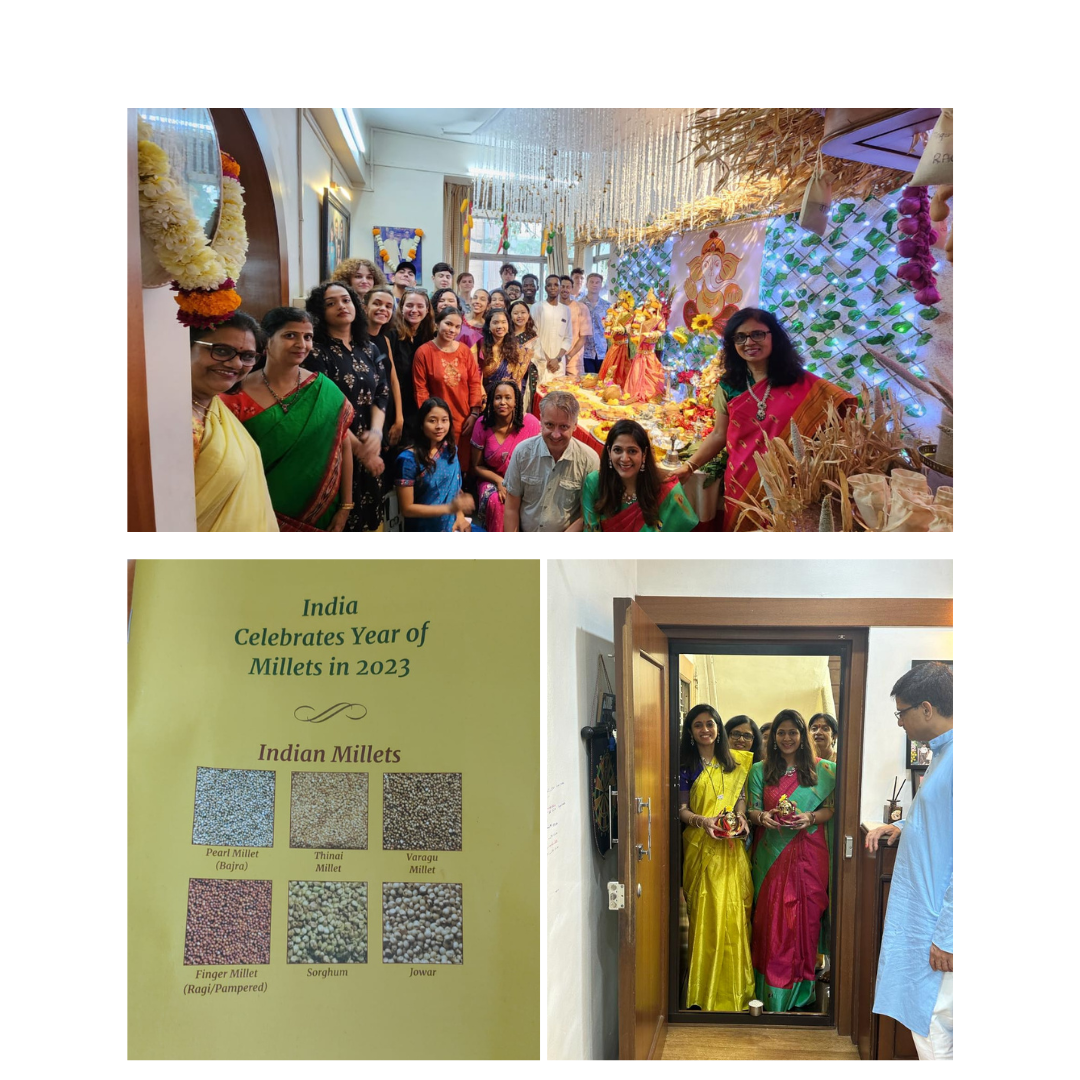 Ganesh Puja became a festival, thanks to Lokmanya Balgangadhar Tilak! It was he who in 1893 made Ganesh Puja a 'sarvajanik utsav.' His philosophy was that the puja should not be limited to homes, but it should be made a public affair that helps to bring people together. His endeavours brought much limelight to the city of Pune, as people from all across India started to recognize Pune as the hub of Ganesh puja. As more and more people joined, it became a remarkable festival where Lord Ganesha's presence is celebrated for ten days throughout the city.  However, when Ganesha leaves us, to come back the next year, we miss his presence.
On Saturday, the 23rd of September we bid adieu to the Ganesha idol that I had personally brought home. Since then the house has felt vacant, as though someone very near and dear to us has left our home. Even my grandchildren have been asking "Why did Bappa leave us?" which led me to explain the meaning of the festival to them.
It also led me to reflect upon the deeper impact of festivals such as the Ganesh festival. To me festivals are an opportunity to meet our friends and relatives, whom we may not have met for several months. They visit our home for Ganpati darshan and similarly, we too visit their house. The common ground is our reverence for Lord Ganesha and entire occasion demands celebration through good food and sweetmeats, which are enjoyed almost every day!
The Ganesh festival is also an opportunity for introducing our children and grandchildren to our rich Indian culture and heritage. We can connect many of the rituals with our modern-day practices and make it relatable for the children to understand. Facts that children may find   difficult to remember from history books and mythological stories become very easy to grasp through these festivals. I have practiced it with my children and now with my grandchildren too, when I explain the importance of the festival and their relevance in the present times.
Even concepts of sustainability and climate sensitivity can be taught through the puja. Such as nowadays, we immerse the idols in tanks that are provided by the Pune Municipal Corporation. This is a pleasant change as we abstain from polluting the rivers. The children learn about the importance of keeping the rivers clean and we adults accept changes in traditions. It's wonderful to academize and link the festivals to education and draw learning from our age-old traditions.
But what I love most about the festival is the creativity that is brought out during every festival. All the members of the family contribute in decorating the house and hone their creative talents. This year my daughter-in-law Swati came up with the theme of millets for decoration. The theme also resonates with India celebrating 2023, as the year of the millets. While we used the husk to create a village like ambience, we put together a variety of millets to create an image of Lord Ganesha which was then used as a backdrop.
As every year this year too, around 40 foreign students visited my home and it was a wonderful opportunity for them and also us to introduce them to our traditions and culture. With the help of the Symbiosis School of Culinary Arts we compiled a book with millet-based recipes and gave it all those who visited us.
It is endeavours like these that unite us in action and thus give shape to the dreams of visionaries such as Lokmanya Tilak. May Ganpati Bappa keep blessing us so that we see all festivals as opportunities to celebrate universal brotherhood.
Ganpati Bappa morya! Pudhchya varshi lavkar ya!