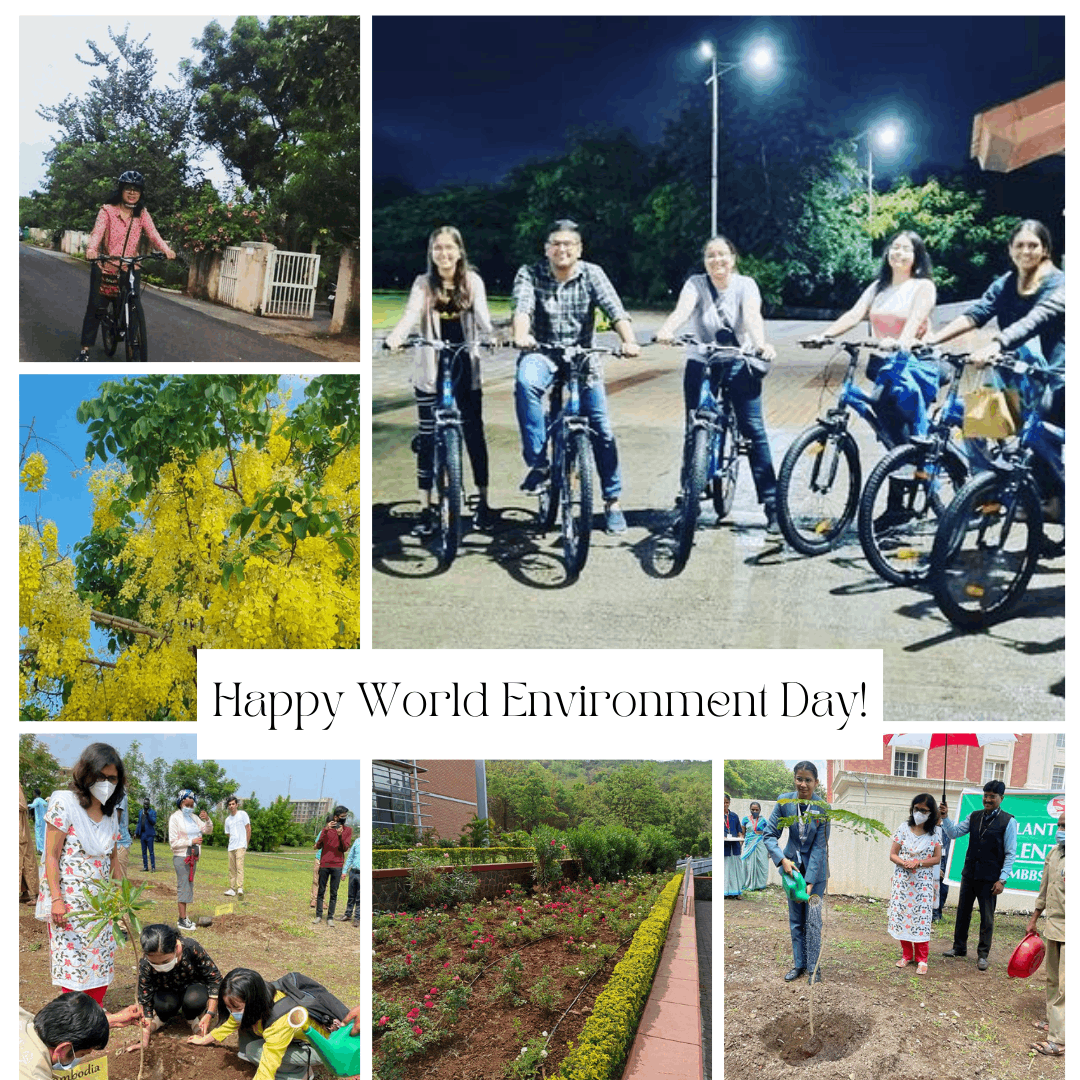 While a lot is being said on World Environment Day on how we need to make a difference and make a change, I ponder upon the years gone by when being connected to the environment was a way of life. When I was a child wherever we stayed, whether it was an apartment or a bungalow we would always have plants around us. I remember always having potted plants around us in the house. Among all the plants one plant was always a constant and that was the tulsi plant. Tulsi is known not only for its many benefits such as its ability to purify the air, its ability to bring the body temperature down during fever, as an antiseptic but also because it is a plant of devotion.
During vacations most of us would visit our grandparents who were agriculturists and we would get abundance of environment to play, either in farms or cultivated lands or even large orchards. All these factors kept us close to nature and unrealizing at the time, nature became a part of our lives and we grew to respect it.
However, environment is not just about planting trees and plants but also being sensitive about what we are using, such as the plastic waste that we create. When we were young, we would hardly use any plastic. But the amount of plastic that is being used now is appalling! Schools and colleges can play a major role is sensitizing children against the use of plastic. Children can also be sensitized about the use of electricity and be encouraged to use renewable sources of electricity. In addition to all this we also need to be conscious of our carbon footprint, the e-waste that we create and move towards reusability.
In the recent past a lot of youth have awakened to these environmental needs. The UN has been promoting Environment Protection as one its sustainability goals. The young Swedish environmentalist Greta Thunberg has been known for challenging world leaders to take immediate action for climate change mitigation. Young enthusiasts such as her have made great impact on the younger generation. The UGC too has made the subject of Environmental Science compulsory in in the undergraduate curriculum. I find that people are becoming conscious towards the upkeep and protection of the environment.
Way back in 2006 & 2007 when Symbiosis International University's Lavale campus was constructed and far fewer number of people talked about sustainability, Symbiosis took measures to create a sustainable campus. The bricks required for the buildings were made from the earth that was dug up during construction and the walls were made to a thickness which required less electricity for cooling. There are courtyards in between the classrooms to ensure that maximum natural light flows into the classrooms. The students on the campus are encouraged to plant saplings on the 400 acre campus. It is a no vehicle campus and bicycles are provided to the students on campus. All the food waste from the dining halls is converted into bio-gas which is again used to cook the food. The slurry which comes out of the bio-gas plant can be turned into manure too. In fact, one of the students has even set up a company which turns this slurry into organic fertilizer and it makes me proud to say that his company is doing quite well. Even the sanitation water which comes out of the toilets is made to pass through reed beds which purifies the water and it is then used for gardening purposes. As the campus is on a hill top, we even do rain water harvesting and water is collected in two bandharas on the campus. The water within the bandharas suffice for six months for the students staying in the hostels as they store about 30 Crore litres of water. In addition to these measures we also ensure that plastic is not used on campus and even the plastic that is used is reusable plastic and we have plastic crushers on campus to ensure that the plastic used is packed and sent to organizations that make sustainable products such as textiles etc. out of this plastic. For all the years that the students stay on campus they live within a sustainable environment and we hope that they imbibe the virtues and values.
Symbiosis International University's Lavale Campus, was the first campus in India to have received the 2000-Watt Smart City Certificate from the Govt. of Switzerland, therefore validating the campus to be the most sustainable campus in India. An achievement that we are quite proud of at Symbiosis. We also received the Times Higher Education Impact Ranking last year for sustainability. In fact, we have a Symbiosis Centre for Waste Resource management where we collect the waste from all campuses of Symbiosis and convert this waste into wealth.
The motto of Symbiosis is Vasudhaiva Kutumbakam which means that the World is One Family. We believe that the Earth not only encompasses human beings but all living beings who inhabit the earth, such as birds, animals, plants, water, land and air and we as human beings should have the consciousness to protect the earth. We hope that through our practices we are able to imbue these values in our students, faculty and staff at Symbiosis so that they too can spread the same message through their actions, thus making a positive difference to the environment.